The need of best professional vacuum pet hair trimmers for dogs and cats
Views: 9 Author: China Pet Products Manufacturer Publish Time: 2022-03-03 Origin: https://www.tommypet.com/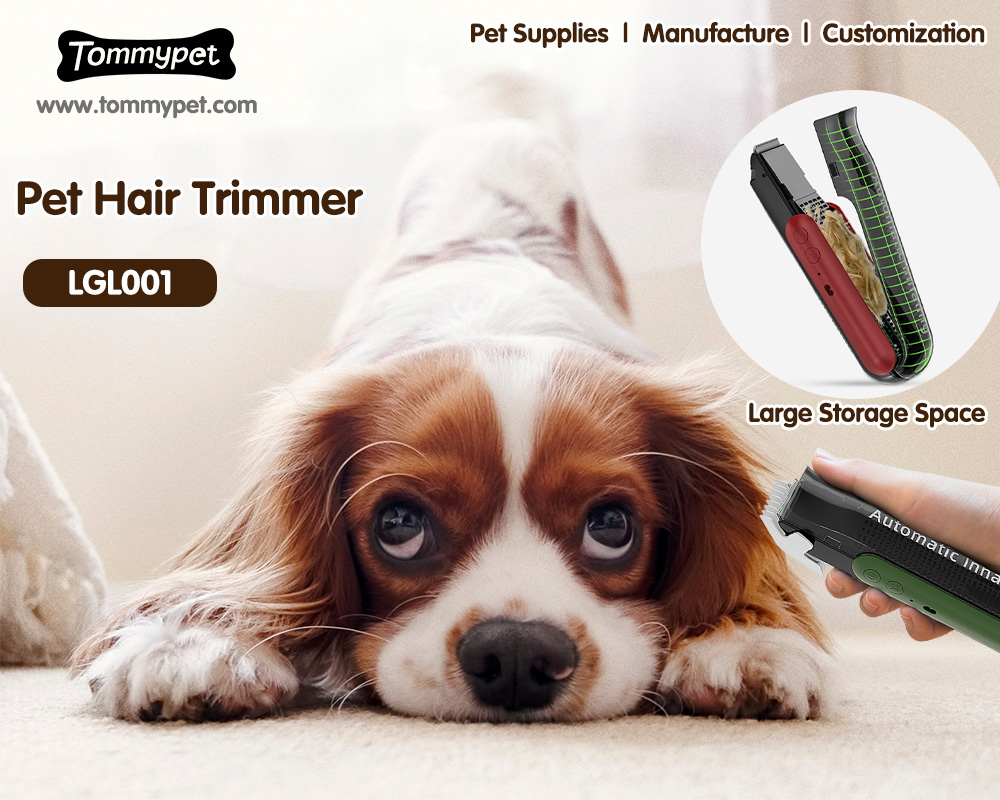 The need of best professional vacuum pet hair trimmers for dogs and cats
If you own a pet breed that does not shed as much, that is a really wonderful thing since you may not have to spend a lot of time vacuuming and getting rid of fur all over your house. However, you may still have to keep on brushing the coats regularly to ensure that they are in the best condition at all times. Because of not shedding, you may also have to get their hair trimmed every once in a while. With all these trips to a professional groomer, things can get complicated, and the costs may go up rather quickly. Most of us choose the best pet hair trimmer for dogs. This facilitates grooming dogs at home.

By having a pet hair trimmer for dogs, you can make grooming possible and so much easier at home. You can give your dog that much-needed haircut right at home, which is a very good thing.
Why get a pet trimmer for dogs
There are instances when you discover that you spend way too much on getting your dog groomed professionally. There are times when the dog's hair will grow out of control, making him look like a ball of fur. If you feel you are not in a position always to take your pet to a groomer, you have the option of taking care of the pet at home all by yourself. Doing this is cost-effective and can help the dog be more relaxed and comfortable right at home. You also have the chance to bond with the dog and connect on a different level.
It is not hard to learn how to use pet clippers. It could take a little getting used to, but with the right idea in mind, you will be just fine and many tips can guide you in doing it the right way, and it can make the entire process so much easier.
Wash your pet and brush
Before using a pet hair trimmer for dogs, make sure that you wash the dog and brush its fur. This helps to remove all those hair clumps and tangles from the hair and makes things less complicated. It is the same thing that happens to human grooming. You get your hair washed and dried before getting a hair cut in most cases. It should not be any different for your dog. When you brush the dog first, you first remove all the shed hair.
Make sure you have the right tools.
For you to do a good job on your pet, you need a slicker brush, a comb, and a clipper. All these you can access from Tommy Pet. These are the kind of things you find in a groomer's office. However, they can be easily accessed and used at home as well.
When you buy the slicker brushes, the nail clippers, the blades, and the hair clippers, it helps to understand your dog's needs first. If you get too many tools, things can be overwhelming for you. We can guide you in this area and ensure you purchase functional and reliable tools.
With the right tools and a little guidance on how best to trim your dog, you are in a better position to get things right.For more about the need of best professional vacuum pet hair trimmers for dogs and cats,you can pay a visit to Tommypet at https://www.tommypet.com/best-professional-vacuum-pet-hair-clippers-hair-trimmer-as-seen-on-tv-and-what-really-matters.html for more info.