Pet bowl and feeder
Are you looking for durable, high-quality pet bowls and feeders? If your bowl is misplaced, the feeding time of your dog or cat may become a mess. Buy Tommypet and find all the pet supplies you need for your furry kids! Whether you are looking for a dog bowl for household use or a dog bowl that you can take with you, we have many options that will surely meet your needs. Now is the best time to browse our series of food bowls, drip trays and automatic dispensers!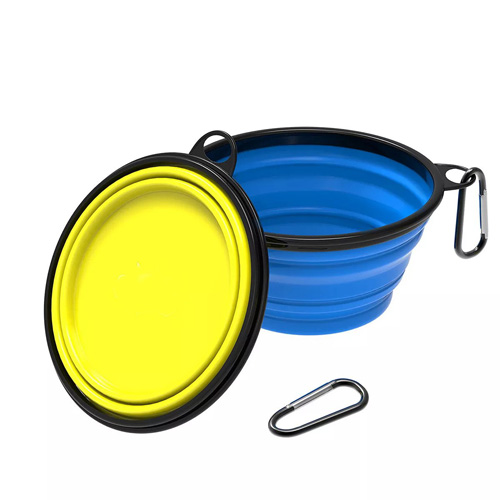 Foldable silicone pet bowl
These bowls make it easy for you to feed and hydrate your pet on the go. They are perfect for traveling, hiking, walking, jogging, camping, and trips to the beach or dog park. With carabiner clips and compact design, these bowls can be easily clipped to backpacks, belts, belt loops, strollers or purses.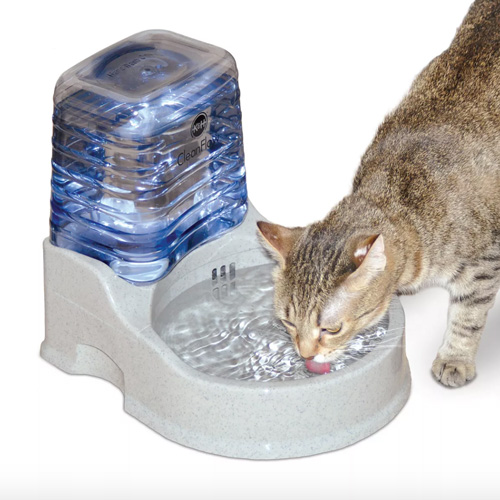 Drinking fountain
This Tommypet cat water dispenser has a water tank, a silent and leak-proof design, and will not splash on the floor or carpet. The Tommypet water filter removes impurities, while the stirring system and debris displacer help keep the water clean.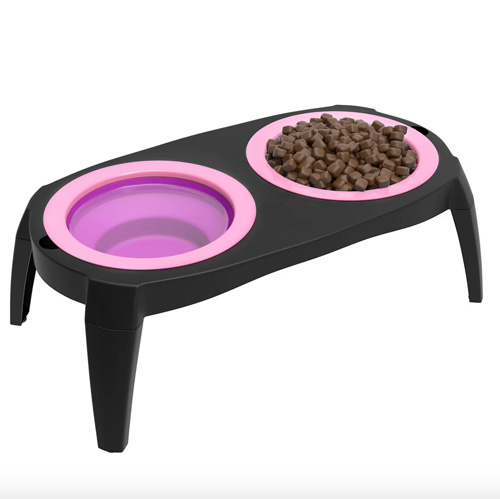 Elevated pet bowl
These elevated bowls are designed to help protect your floor from messy diners. The non-slip feet are specifically used to hold the bowl in place to prevent slipping, spilling, and soiling when your four-legged friends eat or drink. You can also remove the legs to convert them into floor trays.
Should pets drink from an elevated bowl?
The height of pet bowls usually depends on their breed and life stage. Usually, pets move the bowl on the floor while eating, causing food and water to spill on the floor. The overhead bowl creates a more stable dining place for them. In addition, using a raised bowl can bring health benefits to your dog or cat, such as reducing pressure on the neck, hips, shoulders, and joints. It can also create a more comfortable experience because your pet does not need to bend over to eat. If you are not sure which bowl is best for your pet, then the best option is to consult your veterinarian.
Dog bowl and feeder
Serve your best friend in style with our fun and practical dog bowls, feeders and accessories. Use ceramic, stainless steel, copper or antibacterial plastic food dispensers and easy-to-clean dog bowls to make eating and cleaning easy. Many are also dishwasher safe. Pet food storage can help keep their kibbles fresh and prevent pests. Browse our collection of food bowls and water bowls, automatic feeders and accessories at Tommypet. Find the perfect dog food for your home and all the puppies in your life.
Tommypet offers a variety of dog food bowls and feeders, including:
Elevated bracket - The elevated dog bowl and bracket create a healthy environment for your best friend.
Automatic feeder - even when you are away, the food dispenser can help them stick to the feeding program and control the serving size. At the same time, dog drinkers and fountains can help ensure that they stay hydrated.
Placemat - Non-slip waterproof material can hold the bowl in place and is easy to clean.
Food and water bowls - We provide durable, easy-to-clean stainless steel dog bowls and ceramic feeding tanks, dog water bottles for crates and kennels, pet drinkers for fresh drinking water, foldable travel bowls and specially designed Puzzle bowls to slow down fast eating.
Storage and spoons - Using pourable food bins, airtight lids, bag holders, snack jars, containers and spoons, you can store and serve pet food in a stylish manner.

Cat feeding supplies: bowls, feeders, fountains
A separate cat bowl belongs to the basic furnishings of every cat family. Here, you will definitely find a new darling for your kitten. From this bowl, your cat will especially like his dinner. Pick one and have fun!
Everything you need to feed a cat or kitten
It is easy to set up a cat feeding station with suitable cat food bowls, water dispensers and cat food containers. Tommypet provides everything you need to make your cat or kitten happy, healthy and full.
Cat food bowls come in many shapes, sizes, and materials, depending on your needs. From plastic to stainless steel, from puzzle feeders to automatic food dispensers, and even from vertical water trays to electronic water dispensers. Find the option that best suits your cat's lifestyle.
For independent eaters, we provide a variety of automatic cat feeders so that your cat can eat in his leisure time. Although eating habits may be different, all cats need plenty of fresh and clean water. Our selected drinking fountains not only help keep your cat hydrated, but also inhibit the growth of bacteria by continuously filtering the water. Make food and water easily accessible to support your cat's health and overall well-being.