Pet Cages , Carriers & Houses for Cats and Dogs
Your furry buddy will feel safe and comfortable in any of Tommypet's pet houses and kennels. These dog and cat cages are designed to transport your pets to the veterinarian and provide them with a safe space inside and outside the home. In addition to kennels, we also provide dog cages, dog houses and pet sports fences. If you have a small pet other than a dog or cat, we also provide a variety of rabbit cages and pop-up rabbit cages.
After you have selected your pet's new kennel, house or carrier, please use our selection of pet bedding and pet shelter accessories to make your new pet feel comfortable at home. Put a cushion in your dog house or add a dog house door to provide some privacy and shelter for your dog. For indoor dog cages, we also provide memory foam pet beds and heated pet beds for cold winters.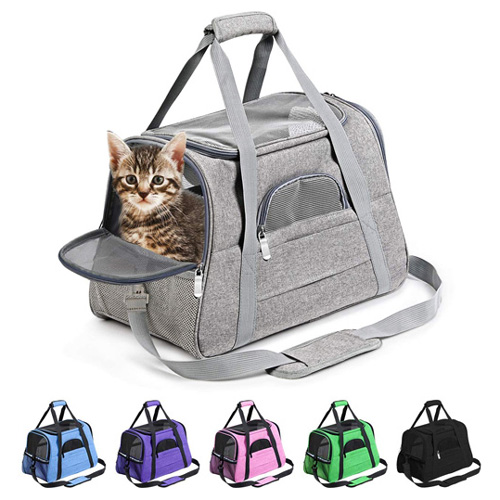 Pet Carriers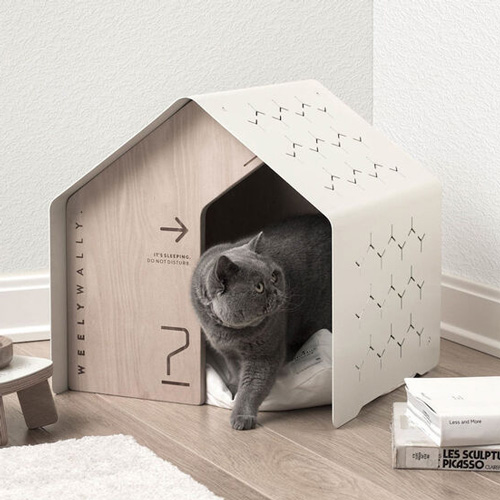 Pet Houses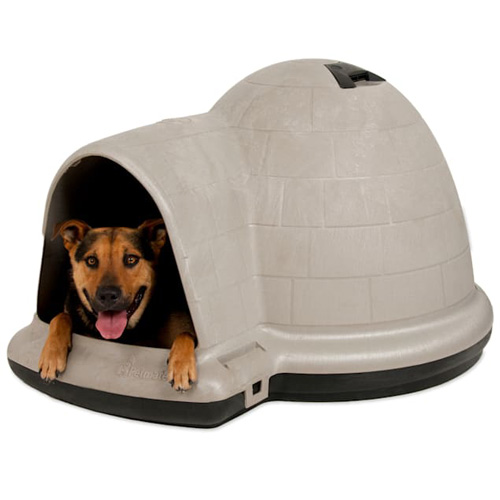 Pet Cages
Dog cage
The best dog cages and kennels are designed to comfortably fit the size of your puppy. Choosing the right kennel for your dog can play an important role as they help reduce the number of accidents around the house and general symptoms of separation anxiety. His crate can be a place where he feels safe, lonely and peaceful. It may be a good idea to add toys and fluffy pet beds to increase relaxation. There are many types of fences available, including plastic kennels, soft-sided kennels, wooden kennels and classic wire kennels. Tommypet also offers different products to make your puppies more comfortable in a dog cage or kennel, including dog cage mats and dog cages and accessories.
Dog kennels, crates and accessories-safe space outside the home
The kennel, crates and accessories create a safe, dedicated space for your furry friends to settle at home, on visits, or anywhere in between. Our wide range of options provide safe containment while catering to your dog's natural instinct for the nest. From cleaning your new puppy to keeping furniture from being chewed, crates and kennels can be an effective training tool while preventing the development of destructive habits.
Indoor and outdoor kennels are other options to consider. They can provide a quiet and safe nest for your puppies during stressful times. Some pet parents prefer plastic kennels to wire kennels because they are easy to use when transporting pets by car or airplane. One thing to keep in mind when buying a kennel is the size. If it is too large, it may stain your furry friend's kennel, and if the containment is too small, it will create a narrow space where they will not feel comfortable entering.
Since finding the right dog cage is very important to your pet's health, we provide dog cages of various materials and sizes to meet your puppy's needs. To find the right crate size, consider whether your furry friend can stand, turn and lie down comfortably. If you are buying a puppy, it is best to buy a dog cage that fits its adult size and use dividers to adjust the space when they grow up. For more tips, check out our dog cage size guide to choose the best option for your dog.
Kennels and crates are convenient indoor training supplies that allow puppies to easily integrate into indoor life. They will also come in handy if your dog is injured or sick. The dog cage is not chasing your furry friends to ensure their safety, but restricting their activities and allowing them to be comfortably controlled. Before placing your dog in their safe area, remember to introduce them to crate training with patience and consistent training sessions.
Dog carriers and crates
Dog cages are a great way to help train new puppies. They are the perfect and comfortable place for your dog to call himself at home or on the go. In the morning, at noon, or at night, no matter what time of day your dog considers its crate as a safe haven. Once you find a crate or kennel that you like, you can use one of our particularly comfortable dog beds to provide it with extra comfort. At Tommypet, we provide a variety of dog cages, kennels and carriers for large and small breeds. Our metal wire dog cage provides value and comfort, visibility and ventilation while maintaining the feeling of being safely enclosed. On the go? do not worry! We have a variety of durable dog cages to choose from to help you travel easily. A dog harness is a great way to keep your dog comfortable in situations where it may sometimes feel stressed and anxious. Put durability, versatility and safety first, and you will surely find a crate, carrier or kennel that suits your lifestyle and dog's needs.
Dog house
From small A-frames and portable cabins to large, weatherproof and cute cabin-style dog houses, Tommypet has an outdoor shelter that best meets your dog's needs. When choosing a dog house, consider the size, design, building materials, placement and bedding. Remember, the main purpose of the dog house is to provide a sense of security while keeping your puppy dry and away from the harsh environment of the outside world. With our easy-to-assemble and tool-free construction options, you are sure to find the best dog house for your dog, yard, and geographic climate.
Insulated and igloo style dog houses are perfect for protecting your puppy from sun and heat, as well as cold and rain. In addition to their quirky style and effective insulation, you can also choose special heating pads to provide some extra comfort and relief for small or older puppies in cold weather.
Solid wood and cabin-style shelters are a fashionable choice for your dog. Most are made of durable wood with asphalt or shingle roofs, very similar to human homes.
Plastic dog house is another good choice, it has the characteristics of high impact plastic, double wall thickness and good ventilation. They are also easy to clean and disinfect.
Cat cages, kennels and cat cages
Whether you are driving on the street to see the vet, or taking your feline friend on a long trip to see the world, traveling with your cat usually requires a suitable cat cage. Some cats feel nervous when traveling, while other cats may just really want to get your attention, which poses risks when driving. Investing in a cattery will help keep you and your feline friends safer and more protected.
Cat cages can do more than just transport your cat. You can place a large cat cage or outdoor cat fence in your yard so that indoor cats can safely experience the outside world. On the other hand, if you are willing to let your cat go out alone, Petco has a large number of cat doors and flaps for your cat to enter and leave the house at will.
A good cat cage is easy to clean, has a leak-proof bottom, has enough space for your cat, and has a comfortable towel or cushion so that they can nuzzle while inside. Some cats may initially object to their new cat suitcase, but you can help them get used to it by introducing it correctly. Gradually adapt your cat to the cat suitcase, first put it outside and let your cat explore on its own. Over time, your cat may get used to the carrier and enter the room more easily.