Pet Beds: Kitten beds, blankets, mats for dogs and cats
All Kinds of Ped Beds: Smart Pet Beds, Pet Soft Beds, Pet Plastic Beds, Pet Blankets & Lapmats, Pet Cooling Beds & Mats, Pet Cushions & Mattresses, Pet Puppy Beds & Blankets, Pet Senior & Orthopaedic Beds, Pet Thermal & Heated Beds, Pet Waterproof Beds, Pet Vet Beds
We all want to provide the best service to our pets-so please use our complete range of pet beds to ensure that your pet has a perfect sleeping place. We have a variety of excellent designs to choose from, and with so many shades and patterns, you may even find something that blends perfectly with your interior decoration! Whether you want a plastic pet bed or a comfortable cushion for your pet to snuggle in, we can meet your needs.
It is important to get the right size bed so that your pet can feel completely comfortable. Small pet beds are only suitable for smaller breeds such as terriers, while medium pet beds are suitable for breeds such as beagles and cocker spaniels. If you have a larger breed-or your pet just likes to have enough space to stretch out-then a large pet bed may be your best choice.
Pet blankets are another great option to keep your furry friends warm and warm-or how about our mattress-style options that are designed to fit in a kennel?
If you plan to welcome a new puppy into your home, then consider using a pet fence-an ideal place for them to play safely without too much trouble around the house!

Dog Bed: Small & Large Beds for Your Dog and Puppy
All kinds of dog beds: Large Beds, Bolster Beds, Orthopedic Beds, Pillow Beds, Covered Beds, Personalized Beds, Blankets, Sofa Beds, Elevated Beds, Furniture Covers, Heated Beds
If you are looking for the perfect bed for your dog, you have come to the right place. We have large dog beds, small dog beds, waterproof dog beds, washable dog beds-all kinds of dog beds you might be looking for. There are some basic types of dog beds, each with its own benefits. This is everything you need to know.
The first standard dog bed that many pet parents look at is the dog pillow bed. These are basically large pillows that provide greater comfort than hard floors. Some are flat, while others are made of cushions-the raised sides add a hug comfort to your puppy's nap time. The elevated dog bed is another popular style for pets and pet parents. They use a metal frame with a crib-like design. These beds do not have the same pressure points as other beds, so they are very comfortable for your dog. They are perfect for dogs with hip or joint problems, or breeds that are prone to these problems. As they are raised, they allow air to flow underneath, which helps keep your dog cool-which is very useful for dogs with thick coatings. They are very suitable for indoor and outdoor use. For elderly dogs with hip joints, joints, bones, and mobility problems, as well as dog breeds prone to such health problems, orthopedic dog beds are the perfect choice. They have super soft pressure relief pads. Like pillow beds, orthopedic dog beds can be flat or cushioned to increase comfort and safety.
If you live in a well-ventilated home, or are looking for a cool outdoor bed, a heated dog bed is your best choice. They will ensure that your best friend stays warm and comfortable under any circumstances. There are several different ways to heat these beds, and you need to consider when choosing one. The most popular style can be plugged into a power socket and has a heating element to keep the bed at a constant temperature.
If you are looking for a bed to hold your dog cage, look at the dog cage mat. Specially made for pet fences. They fit perfectly in shape and size, and many of them have a non-slip undercoating to keep them in place. They are available in a variety of styles and different materials to meet the needs of your pet dog. Regardless of your pet's preferences or needs, you can use the dog bed specially designed for him to make him feel comfortable.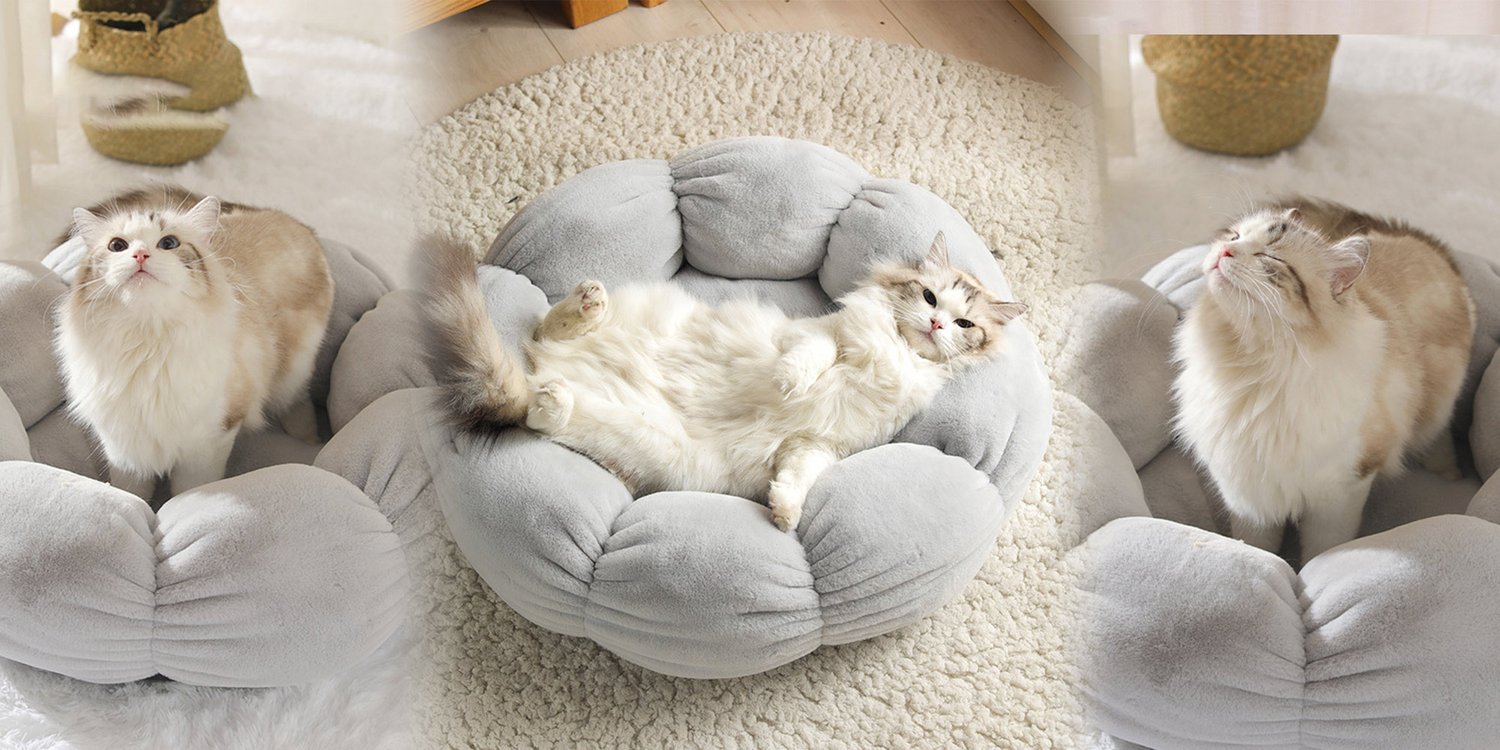 Cat bed and furniture
Tommypet has changed the rules of the game for pet owners. Their cats take a few hours of naps every day. Many cats can sleep for several hours continuously, which is why we provide the best cat beds and furniture. No matter where your kittens choose to rest, they should be comfortable and stylish.
Tommypet's cat beds and furniture come in almost all shapes and sizes, suitable for people who need a window position or are far away from other parts of the house. With Tommypet's selection of cat beds and furniture, you can easily find a style that suits your cat.
Whether it is nap time or game time, warm and comfortable kitten beds, cat blankets and furniture can help them feel relaxed and confident. Purchase the latest series of cat bedding and furniture, including cat blankets, heated cat mats, cat towers, pet steps and stairs, beds, etc.
The cat sleeps a lot. We are talking about an average of fifteen hours a day. Some people even sleep as long as twenty hours in twenty-four hours. Cats are most active between dusk and dawn, resting and relaxing at noon. Since your feline friends tend to rest for a long time, it is natural for you to buy a comfortable cat bed. Use a high-quality cat bed to help ensure your pet has a good night's sleep.
What is the best cat bed?
It all depends on your furry friend who likes to sleep. Tommypet provides cat pillow beds, orthopedic cat beds, covered cat beds and heated cat beds. Whether you live in a cold climate or want a cat bed specially prepared for cold winter nights, a heated cat bed can bring a different world to your cat. Tommypet carries a variety of heated cat beds, including heated cat houses, soft outdoor heated cat beds, pet bed heaters and heated pet mats. Use the Tommypet pet bed microwave heater to turn your kitten's favorite bed into a heated pet bed. The pet bed microwave heater is the perfect way to heat an outdoor cat bed on a cold night.
For elegant kittens, try the Tommypet luxury cat bed. Don't choose a cat bed that conflicts with your household items. Tommypet cat beds are available in a variety of colors and styles, which can add luxury to your home. The Tommypet cat bed is also environmentally friendly, made of 100% recycled fiber filler. Each cat bed is also machine washable for easy care. Whether you are training your kitten or keeping her out of trouble, sleeping in a cage is not uncommon.