Best comfortable vacuum pet hair clippers for dogs and cats with a great cut
Views: 38 Author: China Pet Products Manufacturer Publish Time: 2022-01-05 Origin: https://www.tommypet.com/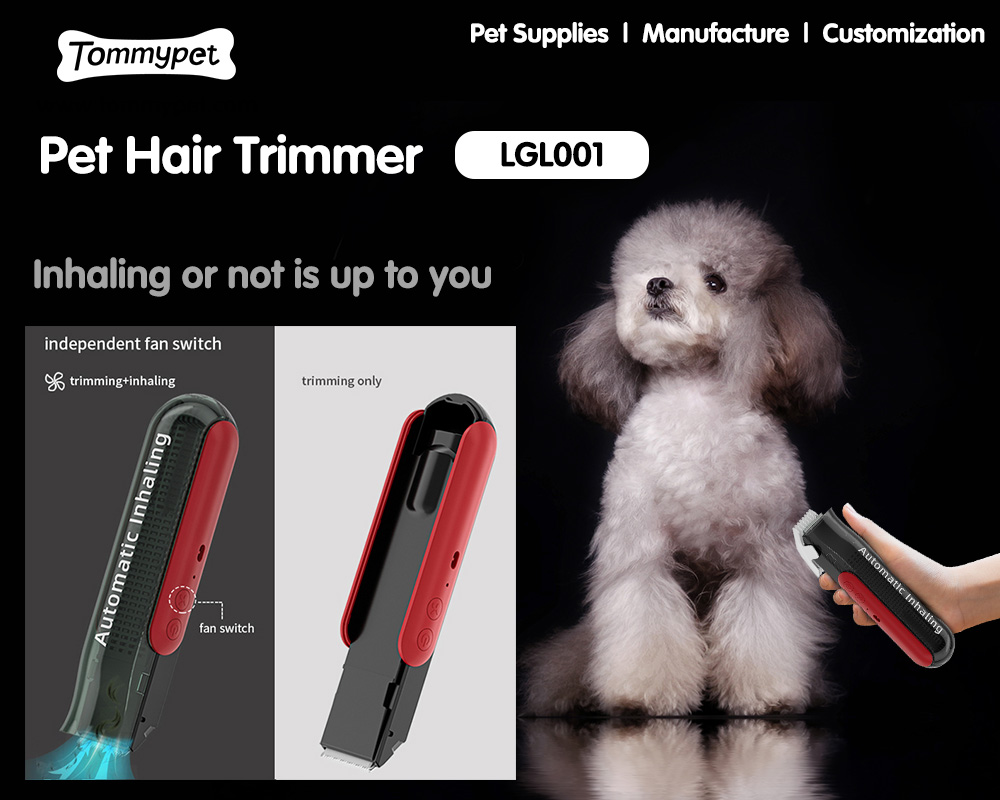 Best comfortable vacuum pet hair clippers for dogs and cats with a great cut
Tommypet has some of the best pet hair clippers that you can use. When finding the best, make sure that it is comfortable in your hands. This is one of the ways you can ensure that the hair clipper is indeed a good fit. A comfortable clipper means a better cut. This gives you some level of confidence which is always a good thing, and there will be no struggle during use.
Clippers that get hot
You have to consider when you are picking a hot hair clipper. How fast they get hot determines how often you will have to stop altogether before restarting the process after a while. The cheap clippers that are poorly made tend to overheat very fast. An overheating hair clipper is a threat to your safety as well. It becomes uncomfortable to hold and can even cause the pet some pain. They can malfunction at some point.
Clippers cord
The cord has to be considered as well. Most clippers come with a cord, but some cordless options can be recharged. Both types are a good choice, and each has its own pros and cons. a cordless choice is easy to maneuver, and most pets are most comfortable with them. The greatest downside of the clippers is that they need to be recharged every time they run out of charge, and they get hot rather fast.
Noise level
As with other tools, you should expect noise from the hair clippers. However, you need to consider the noise level or have a hard time cutting your pet's hair since the noise could startle them and cause them to be uneasy. Our hair clippers are quieter than many other brands, reducing the pet's anxiety when it needs a haircut.
Testing
When you buy the clippers, it is important to test them before even using them. First, you need to hold them in your hands with the blade facing downwards. If you do not feel comfortable in this position, the clippers are not a good fit for you.
You should pay attention to the structural integrity and make of the pet clippers. Pet hair clippers are an important investment, and they should always be viewed as such. It makes sense to pick a hair clipper that doesn't need much maintenance. The best thing is that Tommypet offers you the highest quality pet hair clippers. They are carefully designed for you and are very easy to maintain.
The functionality of our pet hair clippers has been carefully considered. They run very smoothly and quietly. If the noise is too much, it can end up scaring the pet, and the pet may not be too willing to get groomed at a future date. We have self-cooling options without relying on vents and fans that could make noise and lead to overheating and clogging.
When picking the best pet hair clippers, you have to be as careful as you would be when buying other items. If you are unsure what needs to be purchased, you can get help from a professional who can either do the job for you at a fee or make recommendations on what you should pick. We have a wide range of products for you to peruse and pick from.For more about best comfortable vacuum pet hair clippers for dogs and cats with a great cut,you can pay a visit to Tommypet at https://www.tommypet.com/vacuum-pet-hair-clippers.html for more info.