Best professional vacuum pet hair clippers hair trimmer as seen on tv and what really matters
Views: 127 Author: China Pet Products Manufacturer Publish Time: 2021-12-30 Origin: https://www.tommypet.com/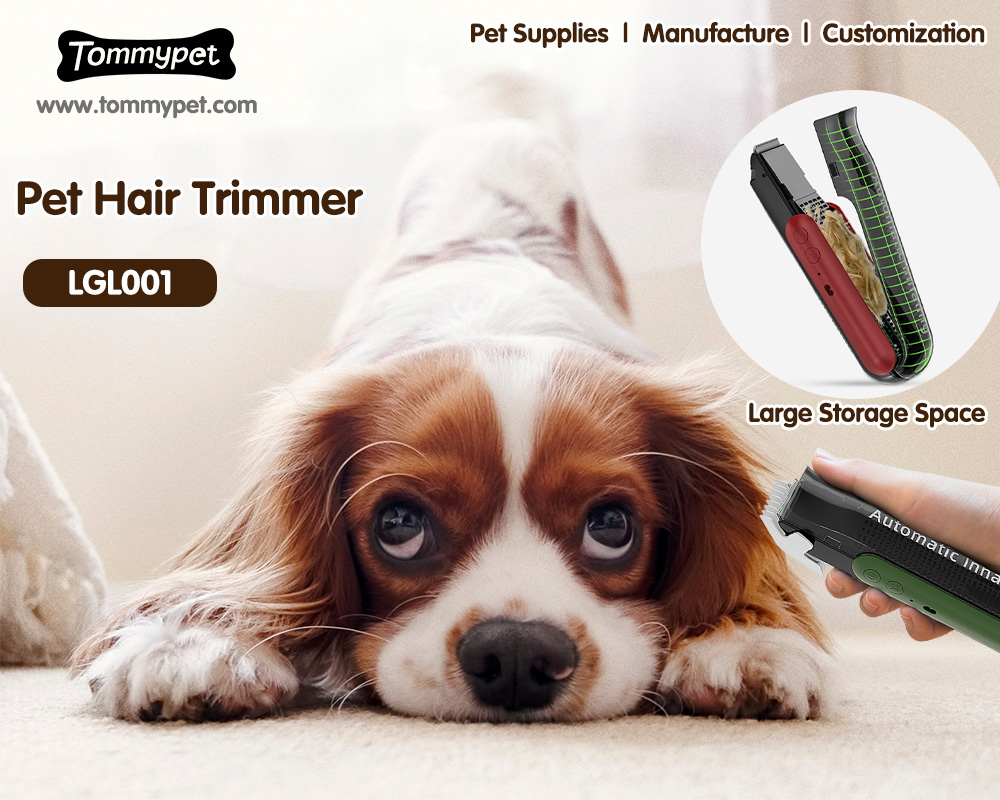 Best professional vacuum pet hair clippers hair trimmer as seen on tv and what really matters
Pet hair clippers are very important for dog groomers and pet owners. Many things could go wrong if you were to pick the wrong clipper. It is important to be careful with your selection based on the coat of the pet and the kind of outcome you want.

At tommy pet, we are passionate about pets, and that is why we only create the best pet hair clippers that are ideal for different fur types. You can make your pick based on what you want and the kind of dog you have. Apart from that, we ensure that you can access the best maintenance products and equipment to ensure that your pet hair clipper is always in the best condition and clean after every use.
Is there a difference between pet clippers and human clippers?
Pet and human clippers are not treated equally. This is because of the different things they have to handle. Dog clippers are engineered and designed in a very different way than ours. The clippers meant for pets need to be silent and have minimal vibration. The clipper blades used on pets should be capable of remaining cooler for a longer time because pets can be very sensitive to changes and may make trimming messy.
Anyone who has ever tried to use a human hair clipper on a pet may understand the discomfort involved. When used for a long time, the clippers can cause burns on the pet's skin and may also greatly distress the pet because of the loud noise produced by most clippers. We designed our per hair clippers with pets in mind. We use special motors to ensure that all coat types can be catered for.
When pet hair clippers fail to cut
You may try to use your pet hair clipper and realize it is not working as expected or fails to cut altogether. This could be caused by instances where the blades are not well sharpened or deficient motor. There is also a cordless clipper that could be running low on batteries. You need to maintain your clippers often to ensure that you get the most consistent clipping all through. We offer all the tools needed to ensure your pet hair clippers are well maintained at all times.
If the blade is the issue, you need to consider a replacement. We can guide you on picking the best blade depending on the model you are using at the moment. We have our own design, and this means the best place to get a replacement is from us. Don't settle for the cheapest blade you get because it could be expensive in the long run when they keep on failing. We always ensure high-quality products.
Before using the clippers, it helps to have the hair well cleaned and rinsed. It is important to have the coat dry as well. Apart from that, you need to read the instructions. Some hair clippers will fail completely when used on wet hair. It helps to follow the manufacturers recommendations at all times.
Sharpening the pet hair clippers
Regardless of what kind of blade you have, regular oiling and sharpening are necessary. Maintaining the blades means a longer lifetime, which means that the blade will work better. The blades have to be sharpened when you notice they are plucking and nipping the hair instead of a straight cut through.For more about best professional vacuum pet hair clippers hair trimmer as seen on tv and what really matters,you can pay a visit to Tommypet at https://www.tommypet.com/vacuum-pet-hair-clippers.html for more info.