The best cordless dog clippers for home use and their necessity
Views: 6 Author: China Pet Products Manufacturer Publish Time: 2022-02-14 Origin: https://www.tommypet.com/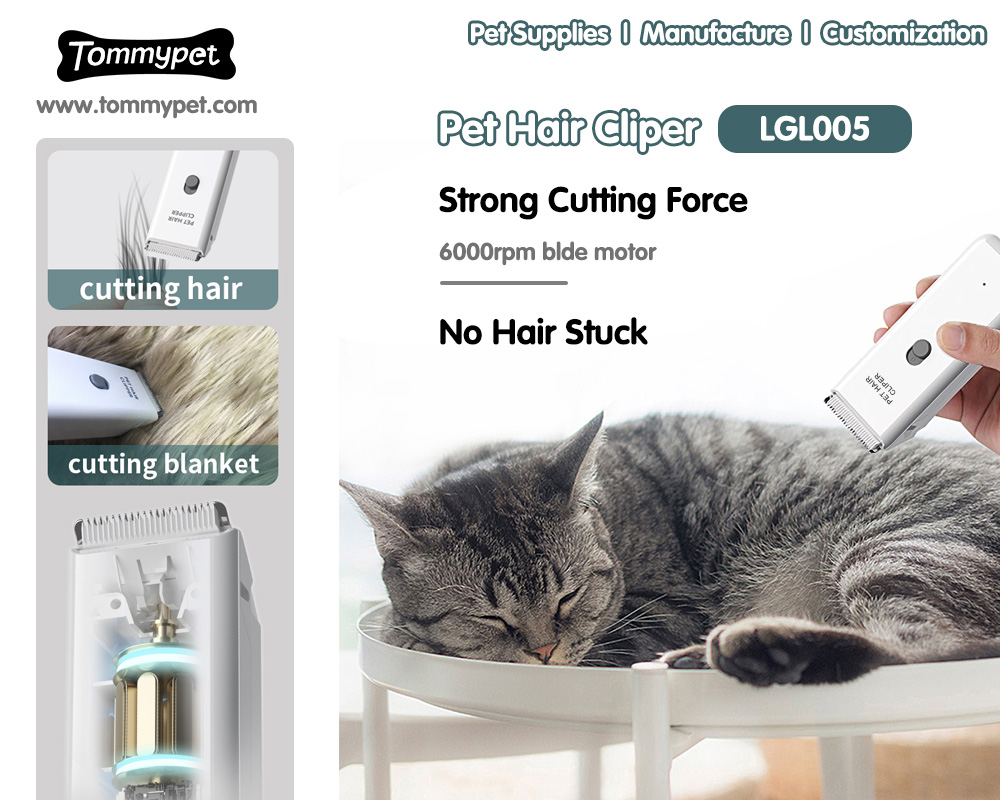 The best cordless dog clippers for home use and their necessity
Keep your dog's coat trim and neat. This allows the dog to look good. However, that is not the only reason why grooming should be done. When you groom your pet the right way, their health is improved greatly. When the dog's hair is trimmed, you won't have to deal with tangled and matted fur. Your pet will not have fur blocking his eyes, and the dog will not be very comfortable, especially when the weather is hot.

When you trim the coat, you can prevent different skin issues. Some health issues can be detected by looking at the pet's coat. This makes pet clippers very important and an integral part of grooming.
Going to a professional groomer regularly is never a cheap affair. This is the main reason why most people lookout for the best cordless dog clippers for home use.
If you want something to work with at home, you don't randomly pick and get started. When picking a tool, it helps always to remember that the tools are very different. Some clippers are meant for professional use, while others are the best for home use. Strong dog clippers can handle thick coats, while others are just perfect for some touch-ups. There are also cordless models and corded models.
Corded or cordless
Choosing a corded or a cordless dog clipper is an important part of the decision-making process. When you pick a corded dog clipper, it means it can only be used when it is plugged into a socket. There are cordless models which are the opposite,
The best cordless dog clippers for home use come with a battery recharged. It is good to use the cordless option because it is quite portable. These clippers can be used to handle the dogs coat as long as he is willing to cooperate.
The reason why cordless options are better than corded ones is that with a corded option, you always have to think of where the grooming should be done because it has to be near an outlet. With a cordless model, that is not an issue. You do not need to keep worrying about being tangled by the cord or having issues when dealing with some of the dog's unreachable areas like the ears.
Are cordless dog clippers powerful?
When it comes to power and comparing them to corded dog clippers, the best cordless dog clippers for home use happen to be a bit less powerful. While the cordless options can be recharged, they only handle coats that don't demand too much. Not all of them may be the best for handling matted or too thick coats.
If looking for the best cordless dog clippers, look no further than Tommy Pet. We have the best options when it comes to pets. We are your one-stop-shop for all pet-related tools. Shop with us and access the highest quality standards. With the best cordless dog clippers for home use and the best features, you can easily groom the very difficult coats as well.For more about the best cordless dog clippers for home use and their necessity,you can pay a visit to Tommypet at https://www.tommypet.com/vacuum-pet-hair-clippers.html for more info.