Convenience with best professional vacuum cordless dog hair clippers for home use
Views: 27 Author: China Pet Products Manufacturer Publish Time: 2022-01-24 Origin: https://www.tommypet.com/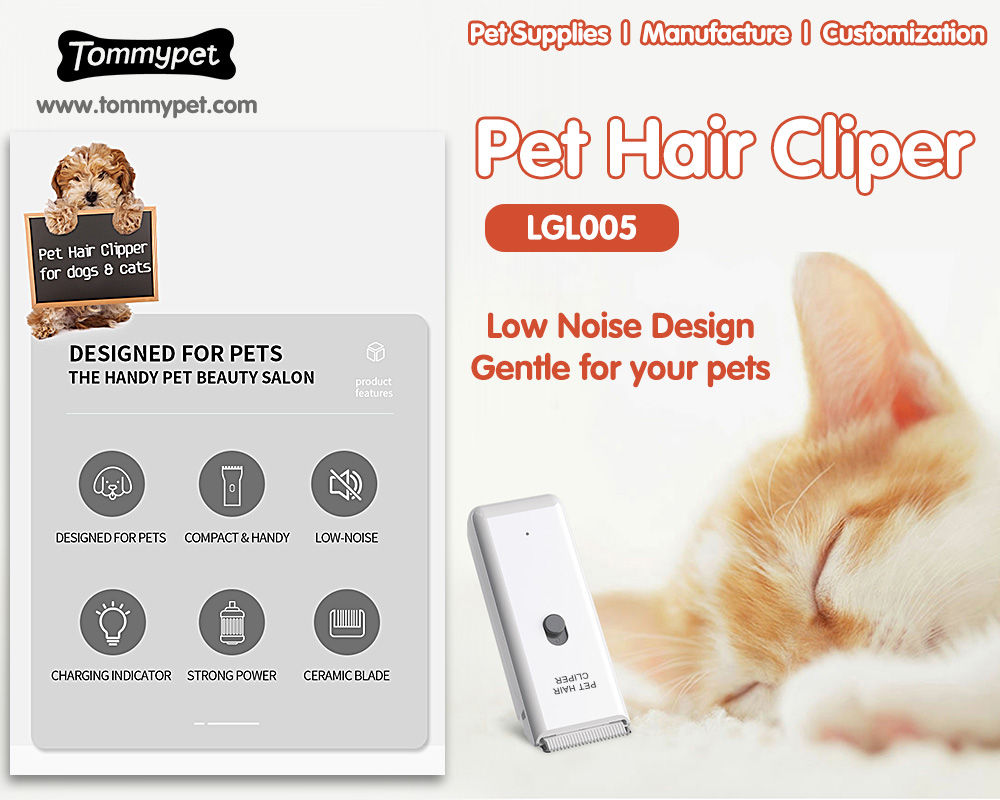 Convenience with best professional vacuum cordless dog hair clippers for home use
There are instances when you have to consider grooming your pet at home. It is not always possible to go to a professional groomer, but that does not mean that you should neglect your pet for any reason. With the best cordless dog clippers for home use, you can handle some of those grooming needs right at home, and it may be a while before you need the services of a professional groomer. There are different options available today, and you should consider getting the best from Tommy Pet. This is where you can access all sorts of pet supplies that you may need to make life easier. It is important to pick a model that is not only effective but also convenient.

Charging
There are different ways in which cordless units can be charged. Some models come with a charging station that facilitates the action. Yet others come with a USB charger, and others have an AC power cord. All the above are good options, and there isn't a great difference in the time taken for them to finish the grooming process.
There are instances where you may want clippers to use while on the go. Some models come with a wall charger. In such a case, the clipper can still be used while plugging it into the source of power. If you are looking for a convenient and portable option, choose the one with an AC or USB cord. To work the right way, you have to ensure that your cord is of adequate length.
In case your use a kit for trimming at home, it can be wise to have a stationary port, and it can be very handy. By carefully evaluating your need, you can easily decide the best cordless dog clippers for home use to pick.
Blades
This is another important aspect of the best cordless dog clippers for home use. Usually, the clipper has a moving blade and a stationary one to get the job done. Normally, your stationary blade will be made of ceramic. The one that moves can be created using different materials, with the more common ones being titanium and stainless steel. Stainless steel happens to be less expensive and sharper. For titanium, it is much stronger and durable in comparison.
Adjustment and cleaning
Apart from picking the blade material, you can also consider whether the blade should be adjustable or detachable. When it is possible to remove blades, cleaning is made a breeze. You can do a more thorough cleaning job with blades that can be detached.
Dealing with removable blades also means that replacing them is very easy once the need for that arises. This can be done when they can no longer be sharpened and become dull.
Picking the adjustable option depends on the kind of grooming you intend to do and the pup you own. However, it makes sense to decide how long the cut should be. By choosing wisely, you always have a chance of achieving great things.For more about convenience with best professional vacuum cordless dog hair clippers for home use,you can pay a visit to Tommypet at https://www.tommypet.com/vacuum-pet-hair-clippers.html for more info.