DIY tips for the best professional vacuum dog grooming clippers for home use
Views: 24 Author: China Pet Products Manufacturer Publish Time: 2022-01-17 Origin: https://www.tommypet.com/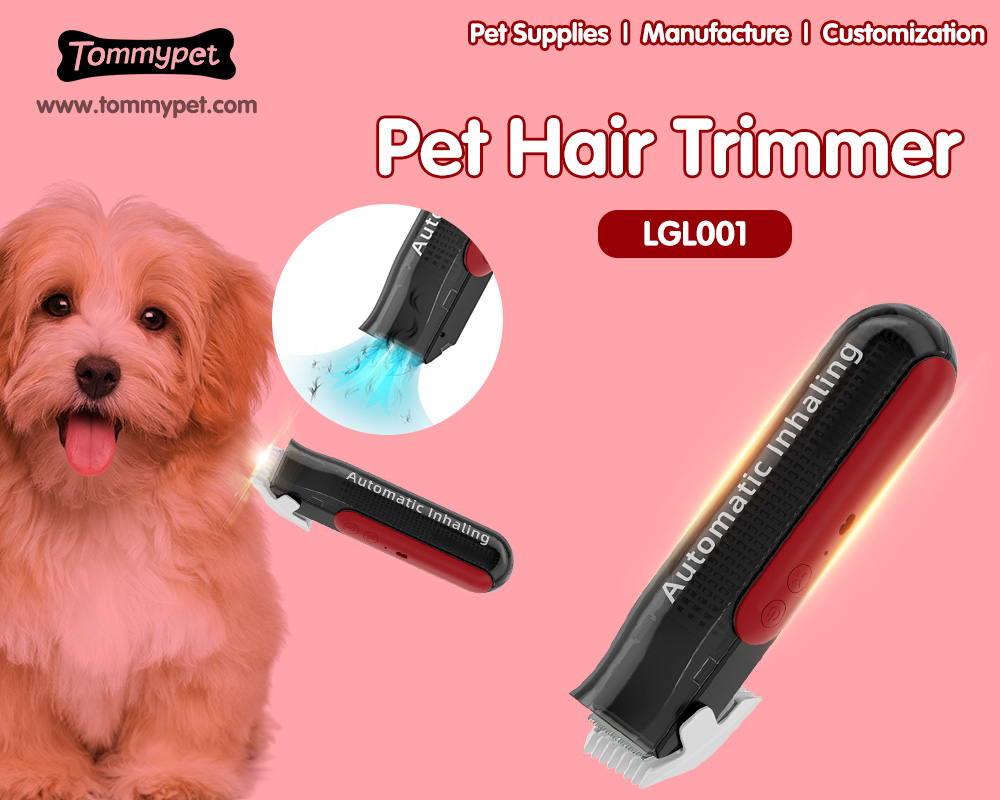 DIY tips for the best professional vacuum dog grooming clippers for home use
Deciding to buy grooming clippers for your dog is a very wise idea. There are many choices that you can access in the market, and different factors affect the one you pick for home use. By considering all aspects surrounding the clippers, you are in a good position to choose wisely. Many options can greatly satisfy your needs. At Tommy Pet, we have a wide range of grooming clippers that can work perfectly for different fur types. If you want your dog to look their best, pick the best grooming clippers for home use from us.

Most people who own dogs love those snuggles. It gets better when the coat is not only soft but very clean. However, there are times when a pet can look unkempt because of fur. When the fur is not clipped, it is not that easy to give your dog a good and thorough cleaning. They also tend to get dirty quicker. Because of this, grooming is a very important part of a pet and pet-owner relationship. Some tips can make the process so much easier for you.
Benefits of good grooming
Many pet owners can groom their dogs at home, but it can take some getting used to. You will need effort and time to ensure that the dog is comfortable. By grooming, you reduce shedding. Grooming is also an ideal time to bond with your pet.
If you want your dog to always count on you, you must be consistent. This involves regularly grooming the dog, even in sensitive areas. When you do it right, your dog will trust you, and grooming will become normal. You don't have to seek the professional services of a groomer. If you are nervous around your dog, you will pass that energy, making the dog more aggressive. You should never force your dog to be groomed, but you can encourage as much as you can.
You can easily tell whether you have the best dog grooming clippers for home use by talking to your vet. There is a wide range of devices to choose from at Tommy Pet, and you can get some outstanding results at the end of the day.
Brushing and bathing the dog
When you choose the best clippers for your dog, you have to carefully read the manufacturer's instructions and make sure you understand them. Some clippers should never be used on wet fur. Avoid washing your dog first in such a case, or wait until the dog is completely dry before using the clippers.
Following the best brushing and bathing techniques ensure that your dog is cleanest. Brushing the dog first before bathing gets rid of the heavy dirt.
Cutting fur
After the dog is clean and dry, you may choose to trim her fur. If you are using scissors, be careful. The right equipment needs to be used at all times. However, it is always better to use the best dog grooming clippers for home use from Tommy Pet. It is very important to only use the grooming clippers on dry fur.
Pick the right clippers for the right fur type and density. You will get the best outcomes when you know exactly what to do.
For more about DIY tips for the best professional vacuum dog grooming clippers for home use,you can pay a visit to Tommypet at https://www.tommypet.com/vacuum-pet-hair-clippers.html for more info.