Some of the important features that the best cordless vacuum dog hair clippers for home use ought to have
Views: 5 Author: China Pet Products Manufacturer Publish Time: 2022-02-09 Origin: https://www.tommypet.com/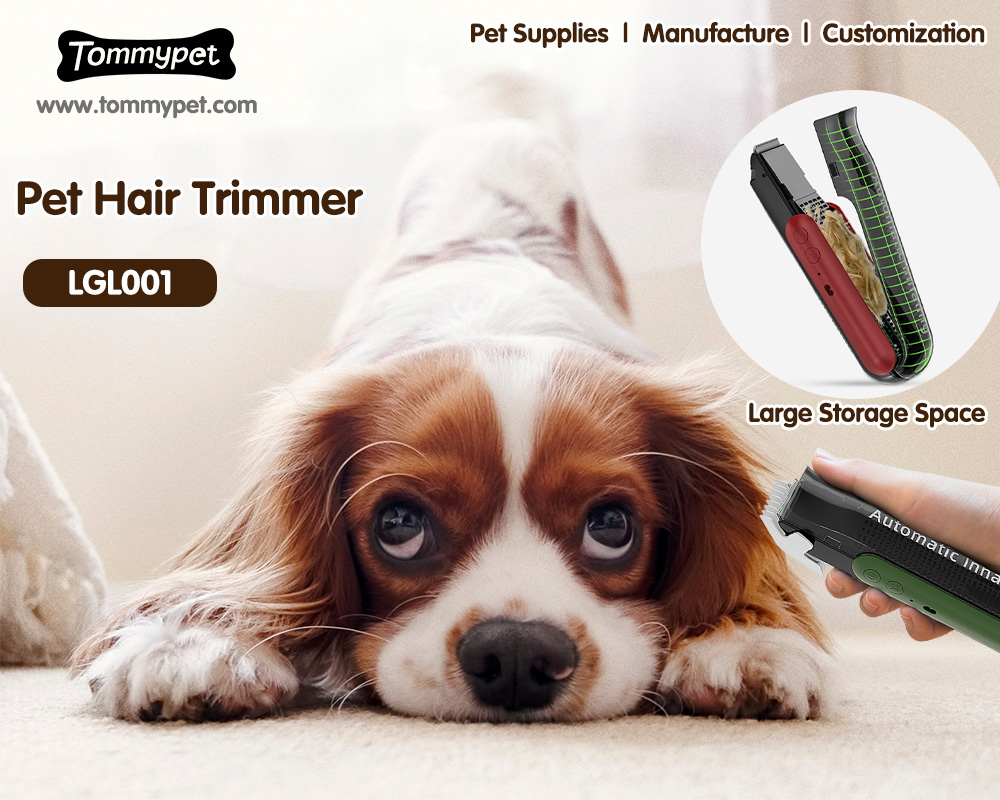 Some of the important features that the best cordless vacuum dog hair clippers for home use ought to have
By picking the best cordless dog clippers for home use, you can do some of the pet grooming activities needed to keep that pet clean and healthy. There are many options available in the market today. However, picking a cordless tool is a good idea because you don't have to worry about tangling the cord or where the clipper should be plugged in. As such, a cordless clipper comes in handy when planning to groom your pet at home. They are usually very easy to handle, and we have some of the best at Tommy Pet.
Noise levels
If you love pets, you probably already know how sensitive pets are to loud noises, especially because of the heightened hearing that they possess. Vibrations can be very irritating to your pet, and they can cause anxiety and nervousness. It helps to pick a cordless dog clipper with a lower decibel level. You should note that the best cordless dog clippers for home use are not as powerful as the professional-grade. As such, they tend to be less noisy compared to their corded counterparts.
Speed
Even though they are not as powerful as the corded models, there are still some very decent cordless dog clippers that you can use at home. We have them at tommy pet. They can achieve a decent speed which is a good thing. You may pick a clipper that can handle variable speed or a single speed when you are very sure about your pet's fur. Variable speed is a good idea when you may need to handle different pets. It can also be a welcome idea when your pet has different fur intensities on different parts of the body.
If you are a beginner, it is always wise to settle for a clipper with only a single speed until you are confident with the tool and your dog is comfortable. Such clippers are very easy to handle and are lightweight.
With a variable speed option, you enjoy greater versatility. However, you need to be good at it because, in the case of a cordless clipper with variable speed, you may run out of power faster.
Design
Grooming is not an easy task. Your pet needs to be comfortable with the whole idea, and you need to be confident as well. However, the design of the clipper determines how easily you can use it. If the design is not ergonomic, it may not be that easy to use the tool. The best cordless dog clippers for home use should have a very comfortable handle to prevent wrist and hand fatigue. You have to consider the weight and size of the clippers because they can greatly affect how comfortably you can use them.
Blades
At Tommy Pet, we understand how important the blades are in the hair clipping business. That is why we concentrate on providing the best. Our blades are not only durable but rust-resistant as well. They also remain sharp over a long time. By having a high-quality blade, you can enjoy the clipper longer.For more about some of the important features that the best cordless vacuum dog hair clippers for home use ought to have,you can pay a visit to Tommypet at https://www.tommypet.com/vacuum-pet-hair-clippers.html for more info.