Safety when using the best vacuum cordless dog hair clippers for home use
Views: 4 Author: China Pet Products Manufacturer Publish Time: 2022-02-10 Origin: https://www.tommypet.com/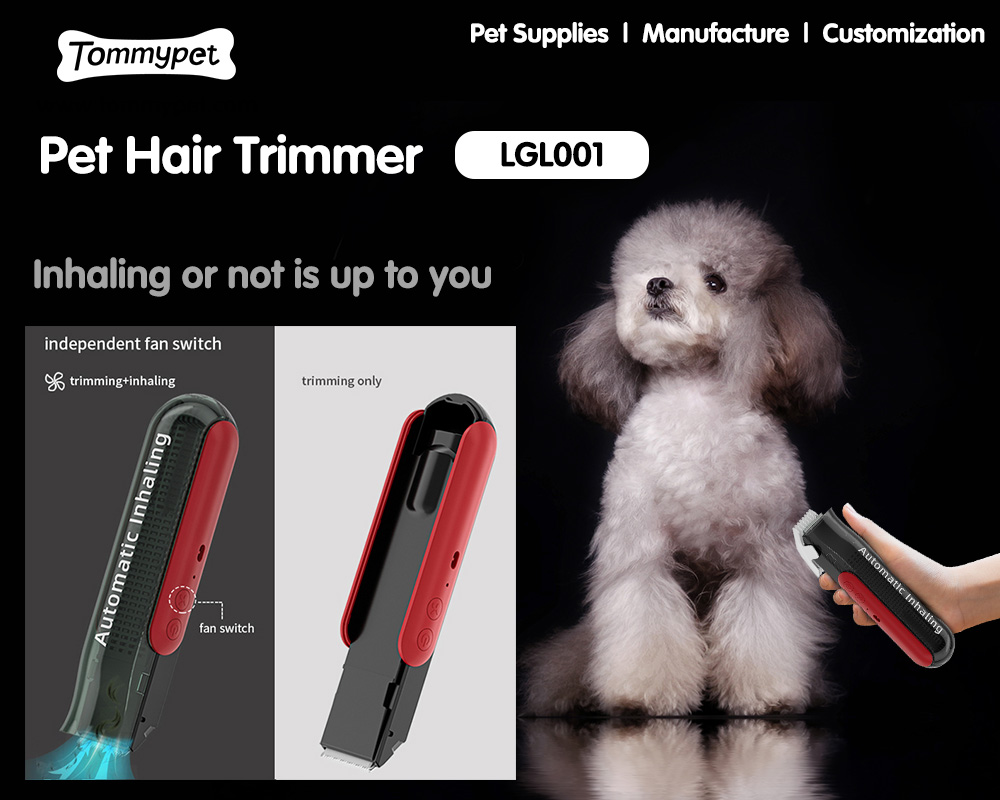 Safety when using the best vacuum cordless dog hair clippers for home use
There are so many important considerations that have to be made when picking the best cordless dog clippers for home use. You have to pick something functional and easy to use to ensure that you get the best out of the tool. Tommy Pet creates some of the best cordless clippers and handles lots of different pet supplies to help you cement the relationship you have with your pet. With the right tool, you cannot go wrong.

The quality of the product and its blades is very important. It determines how durable the item will be and the kind of service you will enjoy from it. Both have to be considered critically. Clipping the hair of the bet needs to be done with great precision and care, and it is not something to be taken lightly.
The price of dog clippers comes in different ranges. Most of the best cordless dog clippers for home use are budget-friendly compared to the professional models. Some are luxury models. Important features include quiet operation, powerful motors, snap-on combs, and variable speeds. These are some of the things that influence the price of such products, there is also the cordless or corded aspect that affects the price.
Safety during use
It is important to think about dog safety. Before you start using the best cordless dog clippers for home use, you should first ensure that the pet is used to how the clippers sound. This should be done even before you begin using the tool on the coat. You can first turn it on without touching the coat with it. After the dog can handle the noise, and he is not at all anxious, you can proceed.
The best clippers from Tommy Pet come with instructions. These are meant to be read and adhered to at all times. By reading the instructions, you can understand more about the product. We layout how the device ought to be used safely. Before using the clippers, take care of tangles on the pet's coat and ensure that the fur is completely dry.
Before you begin. Check your blades. Ensure that they are as sharp as they ought to be. Without having sharp blades, your dog's hair could get pulled, which is very painful. Check the blade. If it is not sharp, have it sharpened first or change it altogether if that is the available option.
Why choose Tommy Pet
We are the best creators of the very best cordless dog clippers for home use. Our clippers have come with a Li-ion battery that can be recharged after running out of charge. Our product offers exceptional flexibility, which is a great thing.
Getting a clipper with less vibration and a quiet design is not always easy. By choosing our products, you are almost guaranteed that your pet will be comfortable and you will have a much easier tome grooming. We deal with blades as well. There are different numbers available to help you get the kind of haircut you wanted in the first place. It is all about cutting performance. Our blades are also very easy to clean and change, which is an advantage.For more about safety when using the best vacuum cordless dog hair clippers for home use,you can pay a visit to Tommypet at https://www.tommypet.com/convenience-with-best-professional-vacuum-cordless-dog-hair-clippers-for-home-use.html for more info.