Picking the best professional vacuum pet hair clippers and trimmers from pet supplies manufacturers china
Views: 36 Author: China Pet Products Manufacturer Publish Time: 2022-01-06 Origin: https://www.tommypet.com/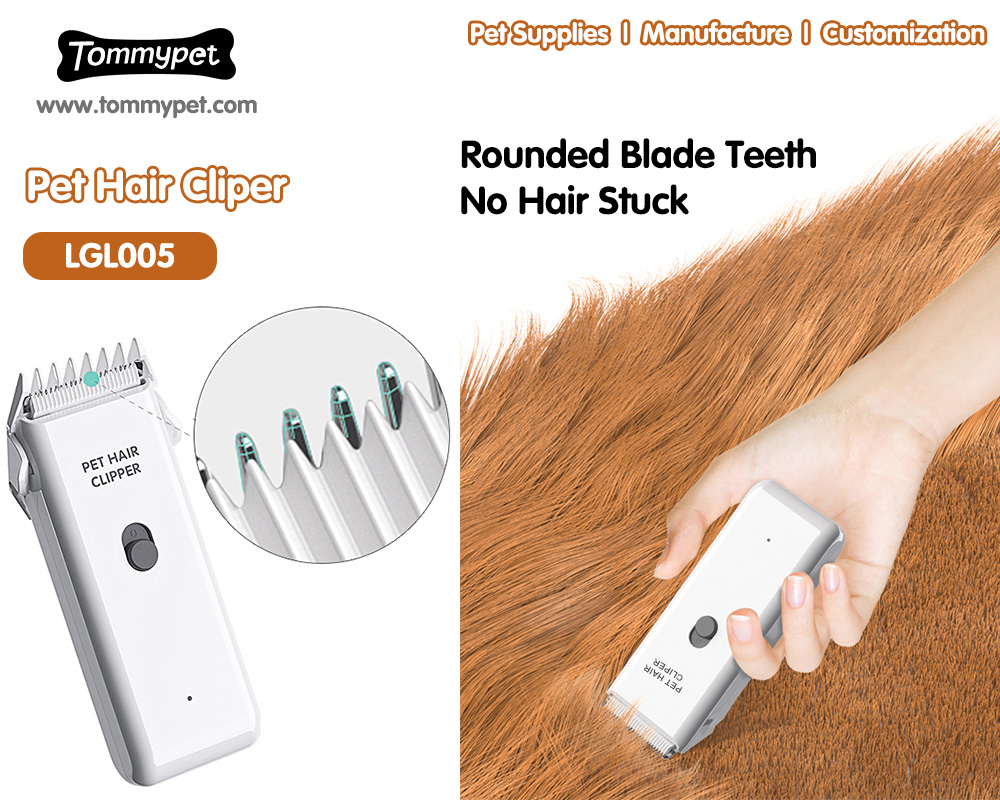 Picking the best professional vacuum pet hair clippers and trimmers from pet supplies manufacturers china
It is thrilling when you have a pet, and taking care of them is one of the greatest highlights of many pet owners' lives. With that said, you need to ensure that a pet is groomed well at all times for their health and your own. This is the reason why Tommy Pet creates some of the best pet hair clippers for your furry friend. However, it is important to appreciate that all these gadgets and tools are different. They come in all shapes and sizes and with different features to select from. Knowing the best way to choose pet hair clippers can make your journey a bit easier.

Considerations
There are different considerations to make when picking a per hair clipper. At Tommy Pet, we offer you as much support as possible to ensure that you get the best at the end of the day.
Coat of the pet
What type of coat does the pet have? This is an important consideration to make. For example, if you have a mated dog, it may be wise to shave at home. It is far much better to have it done by a professional. Having things done by a professional is comfortable for you and the pet and is much safer.
When the coat is in good condition and has no knots, you need to consider the type of coat the pet has. It could be that the pet has straight, wavy, or curly hair. In such a case, it is wise to pick pet hair clippers capable of changing blades. In this way, you can easily choose how long the coat remains based on the climate and your personal preference. Some clippers are good for short hair whole others are great for leaving longer hair.
Sound, weight, and size
When picking the ideal pet hair clippers, you should consider their size, their weight, and the kind of sound they make. A weighty clipper is good, but it should not be heavy. This means that you should feel it as you hold it in your hand, but it should not be tiring to use. A comfortable and good fit in the hands is a good thing, and it will make using it safely. Clippers are meant to be used at least every 6 weeks, and they should feel ergonomic as you hold them. The hair is clipped towards the grain, and it is the best position to do things. When testing the clippers, ensure you try out the position and feel normal and easy.
It is important to note that the pet might not like the grooming aspect, which is why sound is so important. Pets, in general, do not like very loud noises. To make things easier, ensure you pick a machine with soft noises. Approaching your pet with a noisy pet hair clipper makes things uncomfortable, and it can make the sessions hard when they should be.
At Tommy Pet, we are dedicated to giving you the very best. Here, you can pick some of the most fascinating pet hair clippers and make that pet comfortable and safe as well. We ensure that the grooming session becomes a comfortable bonding experience for you and the pet.For more about the best professional vacuum pet hair clippers and trimmers from pet supplies manufacturers china,you can pay a visit to Tommypet at https://www.tommypet.com/vacuum-pet-hair-clippers.html for more info.