Why working with wholesale pet apparel dog clothes manufacturers in the USA is wise
Views: 4 Author: China Pet Products Manufacturer Publish Time: 2022-04-26 Origin: https://www.tommypet.com/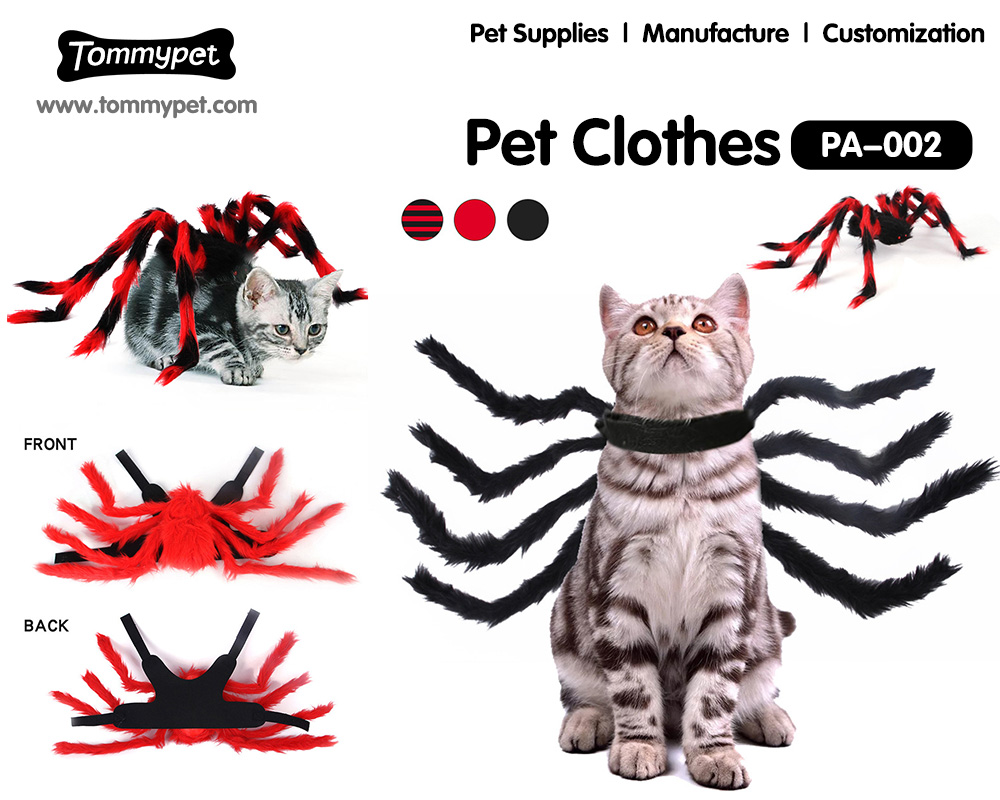 Why working with wholesale pet apparel dog clothes manufacturers in the USA is wise
Working with wholesale dog clothes manufacturers in the USA is a wise move because of the benefits of dealing with the best. If you find a reliable wholesale manufacturer, you are always assured of a steady supply and high-quality products at the end of the day. Quality is always assured. Tommy Pets never compromises quality and always works hard to produce the best for pet owners.

Automaton
Working with a well-established company means better automation in the end. A full automated system means that services can be rendered on time. This is to say that orders are fulfilled within a short time frame, leading to customer satisfaction. If you are running your own pet apparel business, you understand what it means to deliver orders in the specified time. We take this seriously at Tommy Pet to help you grow your business.
Inventory
There are so many clothing items you can find at Tommy Pet, and choose the ones that suit your client's needs. Choosing an established manufacturer means you have a wide range of products that you can choose from. We always deal with great honesty and will tell you clearly what we can deliver and what we cannot. All inventory data is made available to make it easier for the clients to peruse and choose. If something is out of stock, the best wholesaler will make it clear to all the buyers and immediately inform them that the item is restocked. Working with the best wholesale dog clothes manufacturer in the USA means you can find many pet items in the same shop instead of browsing everywhere. This saves a lot of time.
Global warehousing
The best wholesale manufacturers have well-established warehouses in different parts. This reduces the shipment time. Partnering with the best shipping companies ensures that the shipment time is reduced significantly to get your orders as soon as possible.
What to expect
When dealing with a good wholesale dog clothes manufacturer, there are many things that you can expect. When a wholesaler is well established, you can expect that they already have working systems in place. This means better delivery of services and processing traders. This reduces the time it takes to make a full order, make payments, arrange for shipments, and get the product to you.
Tommy pet deals with so many pet products you can shop for under one roof. You will not waste too much time trying to find that perfect product for your customers. In shopping for apparel, you ought to know more about your dog and why you are getting the clothes in the first place.
We can give you valuable guidance on the types of clothes to get for a specific brand or specific climatic conditions. At Tommy Pet, you can give us specifics, and we can have the apparel custom-made for you. By working with the best, you will not have to worry about the quality and get any questions answered.For more about working with wholesale pet apparel dog clothes manufacturers in the USA,you can pay a visit to DeepMaterial at https://www.tommypet.com/fashion-dog-clothes.html for more info.