Some things that determine how you pick luxury dog clothes and accessories manufacturer in china
Views: 5 Author: China Pet Products Manufacturer Publish Time: 2022-04-12 Origin: https://www.tommypet.com/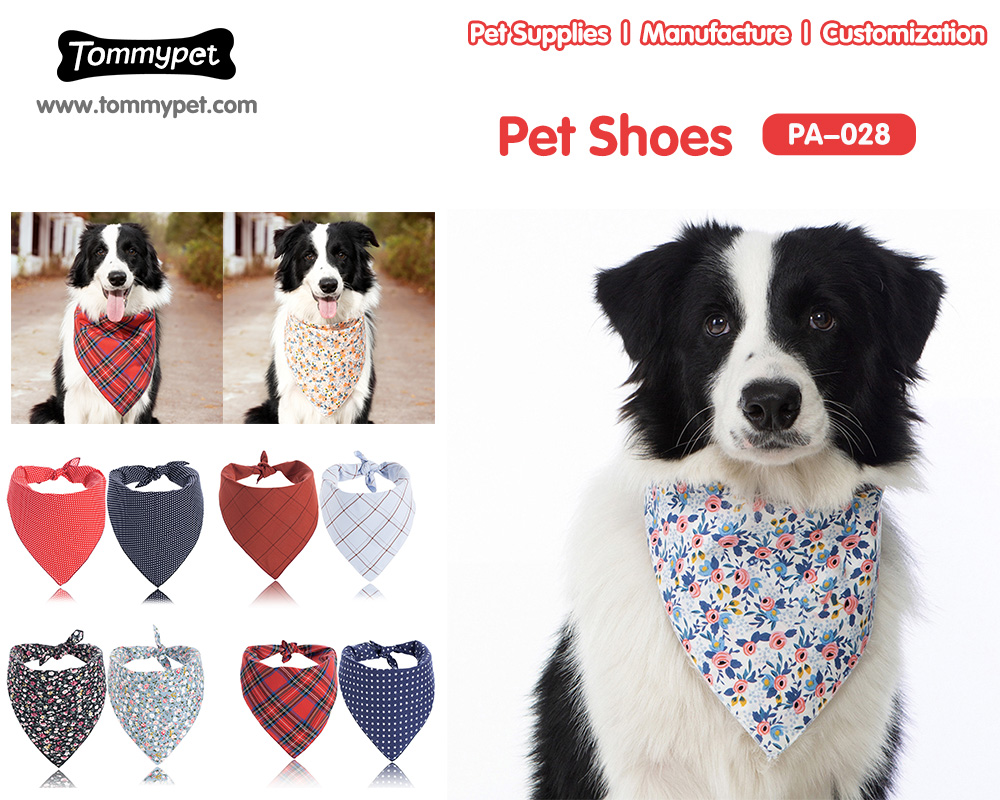 Some things that determine how you pick luxury dog clothes and accessories manufacturer in china
When picking the right clothes for your dog, you need to ensure that you pick something that the dog will be comfortable and free in. This should be the main factor for dog clothes luxury. We can all access websites in search of products for our pets. We can make a purchase based on the color, or model. It could be based on the current trends as well. Evaluating the correct size of the best dog clothes luxury options is challenging for many. Clothes can cause strain or issues with movement if the piece is too big. If you pick the wrong type of clothing, it can get pretty uncomfortable for the dog.

You could find the perfect fit for your dog but realize that it cannot stay in place but rises instead. You could also find that the fabric is causing some irritations to the dog. Such realities make it hard for consumers to find the right products for their dogs.
When a clothing article is made using the right material, it is the correct fit. You cannot go wrong. Finding a good manufacturer can help you find the best quality for your pet.
Comfort and fit
When the pet clothes are comfortable and fit well, they are very practical. Some breeds are difficult to dress up, but comfortable designs can be realized with the right designs. The best manufacturers create breed-specific items that consider the specific physical appearance before designing an outfit. Double buttoning clips are more practical in some dogs, while others recommend Velcro closures. Consider the fur of the dog to avoid any discomfort.
Material quality
This is another great issue that exists. Poor quality is one thing that discourages people from making purchases, especially online. Many people will not tell the truth about the quality of their products. You may think you are buying one thing but then end up with something completely different.
It is also common for some buyers to criticize some models. Sometimes., it is not an error. We have to appreciate that dogs are unique. If a dog has a thinner neck, most manufacturers will create a clothing line that matches that uniqueness. This is the other reason why you ought to understand your dog's needs perfectly before you buy anything.
Material quality can also be affected by washing. The fabric can shrink sometimes, and a second wash may be impossible. If not done right, for example, machine washing when it should be hand-washed causes damage to the clothing. Getting familiar with the washing instructions can solve the issue. By considering the washing instructions given by the manufacturer, you can avoid so many things.
Breed-specific clothes
When looking for the best dog clothes luxury, you need to know some are breed-specific. At Tommy pet, we understand that everyone has their own unique needs, and so do dogs. Dogs are not the same age, height, size, and fur thickness. To this end, Different breeds have different needs. By choosing Tommy pet, you have the chance of browsing so many high-quality clothed options for your dog while making comparisons based on size and quality.
For more about how to pick luxury dog clothes and accessories manufacturer in china,you can pay a visit to Tommypet at https://www.tommypet.com/fashion-dog-clothes.html for more info.