China wholesale dog clothes manufacturers and the important role they play
Views: 5 Author: China Pet Products Manufacturer Publish Time: 2022-04-27 Origin: https://www.tommypet.com/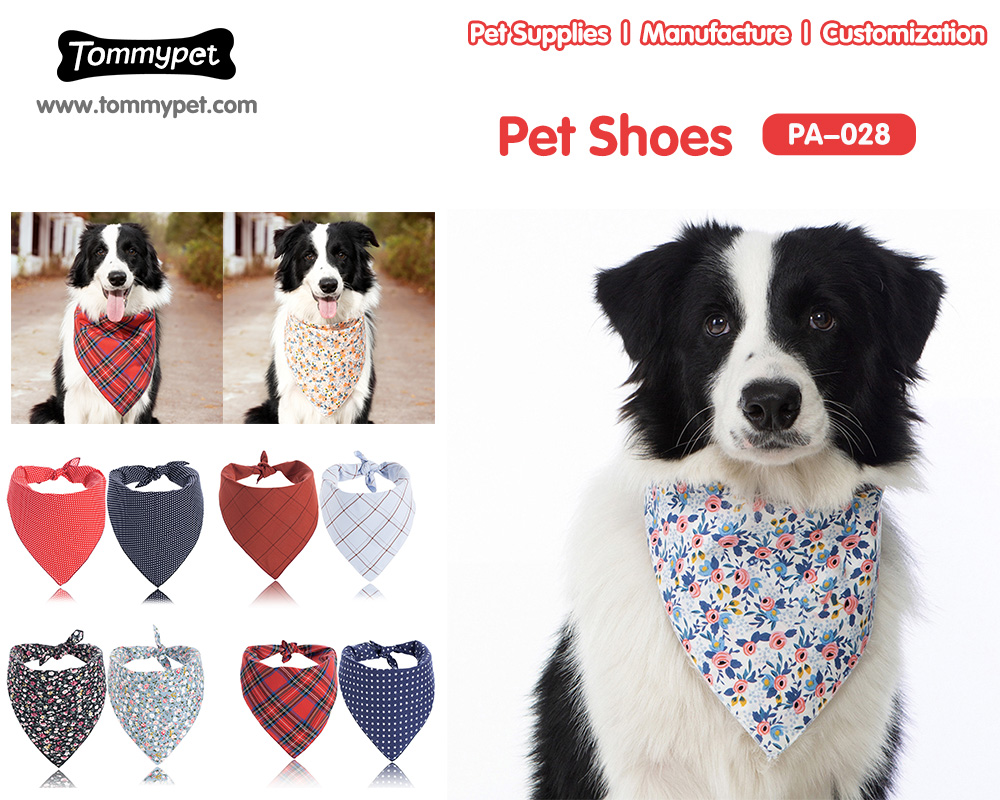 China wholesale dog clothes manufacturers and the important role they play
Taking care of a pet comes with numerous challenges. It is not always easy to understand what a pet needs, and they cannot speak up either. So, this means that most things we do for them are based on pure instinct and our own fashion sense when dressing.

Dog clothes are a thing today, and that is why dog clothes manufacturers have come in to meet the demand and make fashionable options for our furry friends. But is it wise to dress them up? Before you decide to dress up your pet, consider their temperament. Some dogs love that extra attention, while others are more sensitive. This is something only you can determine.
Dog clothes manufacturers have been working hard to create the best comfortable garments for pets. They ensure that no hazards exist and that our pets are safe in the clothes that we pick. It is important to create clothes that don't pose choking hazards, the right fit should also be identified, and this is why most manufacturers offer charts to help buyers pick the right fit for their dogs.
Why you should dress the pet up
Some very important reasons could make you consider dressing up as a pet even if you are not fond of dress-ups. Weather is one of the most obvious reasons manufacturers came up with a line for dogs. If your dog has a light or very thin fur coat, harsh climates may not be easy to manage and could end up pretty badly if you didn't take precautions. The way a dog handles cold depends on the age, the size, and the breed.
When dogs are made to handle cold weather, they often have an extra fur layer, so adding more clothing on top could cause overheating. If a breed is less furry, light, and smaller, they tend to handle sweater coats better. This is the same for dogs with fresh haircuts, sick, or aging ones.
Tommy pet has some of the best booties and dog clothes that you can choose from. Booties are also a consideration, especially if you take your pet for walks on icy sidewalks. These can be harmful, and they are so cold that they could harm the pet.
Anxiety vests
Clothing for dogs keeps them warm but can also assist with anxiety issues. When they are put in a vest, they feel a sense of security, and it is soothing for a dog, especially when acinous. This can be helpful during bad weather. The dog can feel comforted and safe.
Perfect fits
Dog clothes manufacturers make sure that they provide size charts to help dog owners find the right fit for their furry friends. We have the best clothes made using different materials. We know how uncomfortable things can get, so we settle only on the best breathable materials.
Tommy pet creates some of the best dog clothes to help you find the perfect fit hat you might be looking for. We create some of the best accessories to make things easier for pet owners. We can guide you in the process.
For more about china wholesale dog clothes manufacturers and the important role they play,you can pay a visit to Tommypet at https://www.tommypet.com/fashion-dog-clothes.html for more info.