Best professional dog and cat hair grooming clippers for perfect outcomes
Views: 5 Author: China Pet Products Manufacturer Publish Time: 2022-02-24 Origin: https://www.tommypet.com/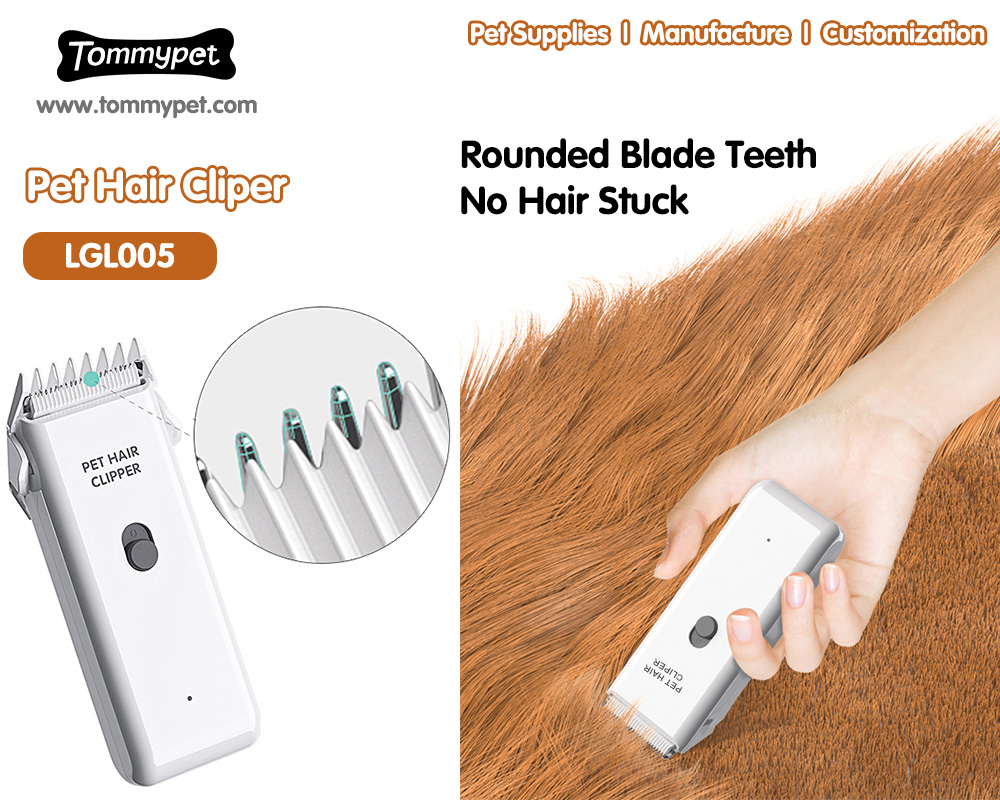 Best professional dog and cat hair grooming clippers for perfect outcomes
Every dog deserves a good look and deserves to feel great. This can be done by engaging in the best dog grooming practices, including clipping their fur. To achieve this the right way, you need the right tools to get the job done as effortlessly and painlessly as possible.

It is important to find something that works for your pet. That is why we at Tommy Pet work around the clock to design things that not only work but work perfectly.
Professional dog grooming clippers make things easier for all groomers at different levels. Getting a professional tool allows you to give your pet the best. These can be used by the professionals who offer grooming services or anyone who knows their way around the grooming tools and decides to do it at home.
Guide on picking the best
Single or variable speed
You have to consider this when picking professional dog grooming clippers from Tommy Pet. You need to find out whether it is a single-speed or variable. This aspect allows you to control how fast the cutting tool works. Professional clippers can belong to these two categories:
• Single-speed: this is a good option if you don't have much experience in the area. In this case, you still enjoy a great clipping technique without worrying about variables. The blade can be moved at a speed that has been set.
• Variable speed is more advanced, and it is better for professionals. It is a versatile choice. The speed can be set according to your needs, making it a very convenient option at the end of the day.
While these are important criteria, there are more characteristics and features that you have to think about.
Motor power and speed
The clippers need to cut smoothly when cutting through matted and coarse coats. When you choose professional dog grooming clippers from Tommy Pet, you must ensure that they have enough power to clip the coats according to the density. This can be expressed in terms of the possible rotations within a minute. This is the number of times that the motor rotates fully.
The best clippers offer greater power and more rotations within a minute. However, you must note that greater rotary speed means more noise and more vibrations. If the clippers are put to full speed for a long time, it could get uncomfortable for the pet. For this reason, it is very important to find a clipper that has the right balance between vibrations, heat, noise speed, and power.
For professional groomers, it is normal to have two different products to work with. You should have quiet dog clippers and professional dog grooming clippers. For a hobby user, a variable speed option can be a good idea to help adjust the speed depending on your current work.
Tommy Pet has your pet in mind, and we don't take dog grooming for granted. We know many things ought to be considered before grooming starts. That is why we have so many tools and pet apparel for you to choose from.For more about best professional dog and cat hair grooming clippers for perfect outcomes,you can pay a visit to Tommypet at https://www.tommypet.com/pet-hair-clippers.html for more info.