Tommy Pet for best professional pet hair trimmer dog clippers with vacuum attachment
Views: 3 Author: Site Editor Publish Time: 2022-03-18 Origin: Site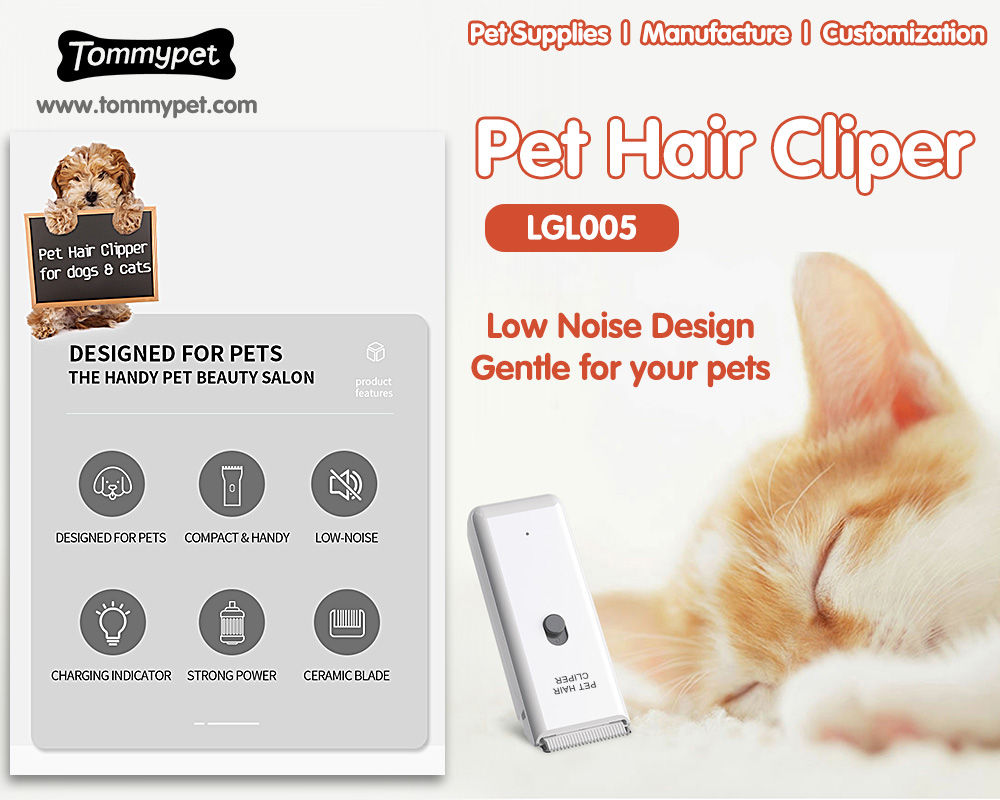 Tommy Pet for best professional pet hair trimmer dog clippers with vacuum attachment
Many things can guide you to find the best pet trimmer with a vacuum. At Tommy Pet, we create the very best quality and the most durable trimmers that you can find in the market. This is because we understand the needs that your pet has and how important to find the best pet hair trimmer with a vacuum to make things smooth for you and your pet.

If you are looking for the best pet hair trimmer with a vacuum, look no further than Tommy Pet. While finding the best in the market can be a great hassle, we are trying to make things less complicated by bringing in some of the best pet supplies that you can find anywhere. We do thorough research before introducing a product into the market, and this is the same case with the pet trimmers that we offer.
The selection
We understand that different breeds have different hair types. For this reason, our pet hair trimmers with vacuum are made differently to handle different coats and give that ultimate look. By choosing our products, you choose perfection for your pet.
It is important to groom your dog as often as possible so that the fur remains manageable and easy to clean. Buying from our credible site ensures that you only access the highest quality and the unique products available.
Specifications
All our products have very clear specifications to know exactly what you are buying and what it is supposed to do. The pet hair trimmer with vacuum has to be designed to perfection, and it should function in accordance with what is expected. We give clear instructions on how they ought to be used. If you follow the manufacturer's advice, your trimmer will last a long time, and you will always have a great bonding time with your pet. You can search based on specific features if you have any in mind.
Is it wise to purchase these types of clippers?
Most people wonder why the vacuum feature is really necessary for dog trimming. The answer is yes. Having the vacuum feature can be a great advantage. However, the unit needs to be designed to allow the vacuum to be functional or completely lose its meaning.
The best thing about a pet hair trimmer with a vacuum is that you don't have to clean so extensively once the work is done. This is because the vacuum would have already handled the work for you. It means that you shave the fur as it goes into holding. After you are done, you can empty the clippers, clean them, and store them until they are needed again.
When investing in poet hair trimmer with vacuum, it is important to understand its gestures and some of the things that have to be done to work to perfection. It is not a bad thing to ask questions regarding the pet trimmers. The best way to get the much-needed information is to find the most reliable resources available in different places, including online sources. At Tommy Pet, we are willing to guide you until you get what you want.For more about Tommy Pet for best professional pet hair trimmer dog clippers with vacuum attachment,you can pay a visit to Tommypet at https://www.tommypet.com/vacuum-pet-hair-clippers.html for more info.