The variety you can access from a wholesale dog and cat collar manufacturer in china
Views: 3 Author: China Pet Products Manufacturer Publish Time: 2022-04-06 Origin: https://www.tommypet.com/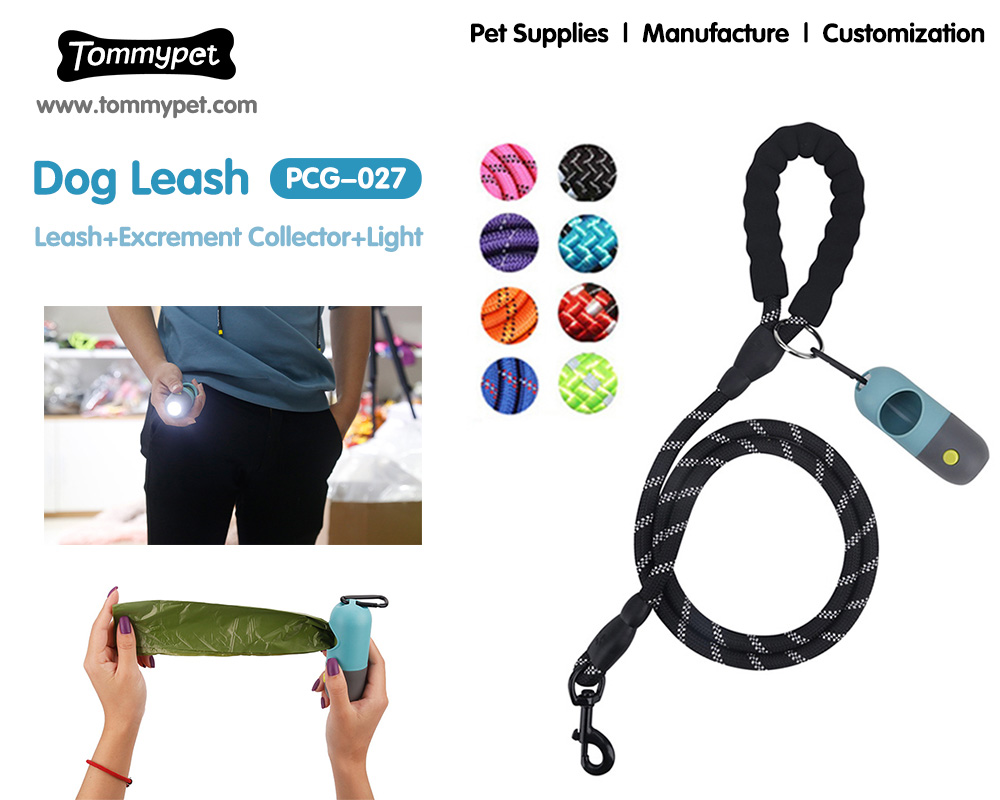 The variety you can access from a wholesale dog and cat collar manufacturer in china
Dog owners are very active today, looking for the best products for their furry friends. People are doing as much as possible to find the highest quality products for their pets and spending money on pets like they would on their children.

Quality is important, and if you are to stock dog collars, you have to be very careful. It would be best if you had a collar that attracts customers and has a fair price at the end of the day. A good dog collar wholesaler should balance these things to achieve great results.
Qualities of a good wholesaler
Some things can tell you whether a wholesaler is good at providing collars or not.
Does he stock what the clients want? When dog owners look for a good collar, they don't like something disappointing and made with substandard material that does not last. Everyone wants something durable and waterproof. When you can source the best from the wholesaler, it will be a good move for business. Choose the materials carefully and find out more about what the dog collar wholesaler stocks before purchasing.
While the collar can be made using affordable materials, it should be durable. There are affordable but fairly priced materials that can be used to make the best dog collars.
Being able to restrain your dog is something that most people wonder about. There has been so much innovation in the past, and we all want to find something professionally good when caring for pets.
Personal preferences
one thing you should note is that we all have preferences for different collars and their use. This cannot be used against anyone. Collars can differ in stability depending on the gender of the dog, the age, and the breed. There have been so many advocates regarding concerns with some collars used on dogs. While this should not be an issue, finding a collar wholesaler who deals with humane options is important.
There are some collars that people refer to as evil and inhumane. To illustrate this, many pictures are circulating over the internet of animal abuse because of the type of collars and leashes used.
What should be noted is that there are all sorts of collars available in the markets today. The invention itself was by man, and the tools were designed for their purposes. However, when in the wrong hands, they can be used to induce pain and cause discomfort. Collars are unique, and using them right is the only way to make sure your pet is safe.
Should you get a collar
Getting a collar is a personal thing, and the type to get it is also a personal thing. You have to think about many things, including how safe the collar is in the first place. When you make this determination, you will be safe. Finding a dog collar wholesaler who stocks a wide variety of collars is advantageous. Remember, some accessories on the collar could pose a hazard to the dog.
At Tommy Pet, we have a wide assortment of collars that you can safely use on your dog. They are designed functionally and safely to ensure that your furry friend is safe. Finding a suitable collar is a brilliant way to ensure that your pet is well taken care of while in public and restrain them when the need arises.For more about the variety you can access from a wholesale dog and cat collar manufacturer in china,you can pay a visit to Tommypet at https://www.tommypet.com/dog-collars-leashes.html for more info.