How functional are best professional cordless vacuum pet hair clippers works?
Views: 8 Author: China Pet Products Manufacturer Publish Time: 2022-03-25 Origin: https://www.tommypet.com/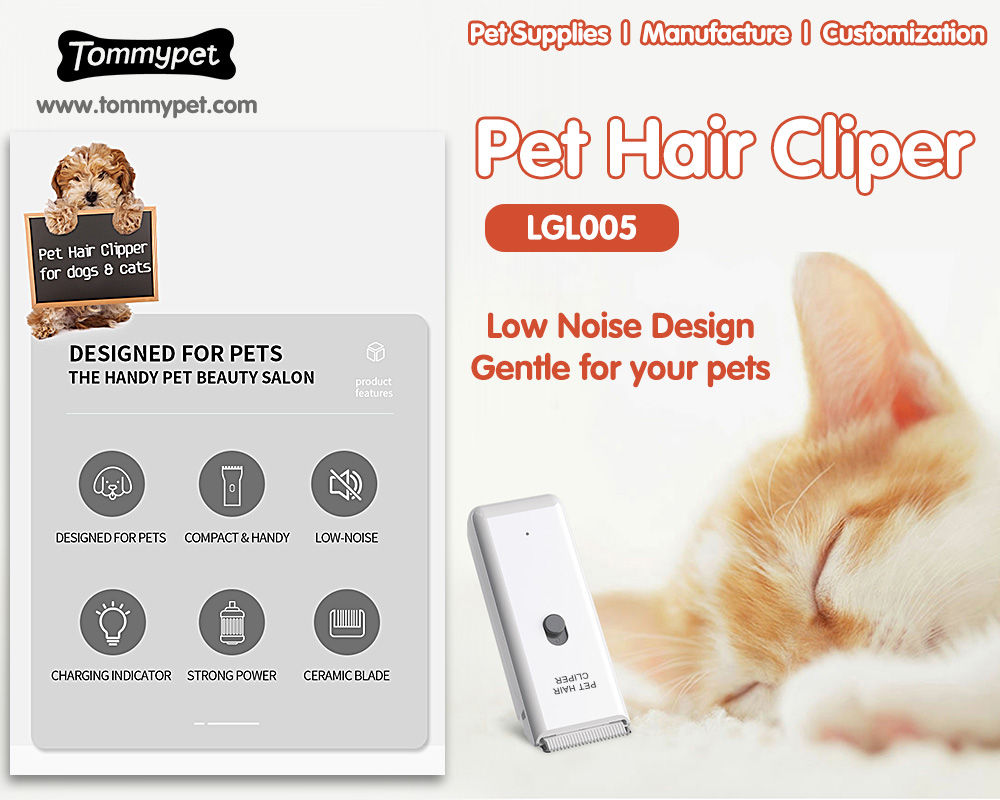 How functional are best professional cordless vacuum pet hair clippers works?
Vacuum pet hair clippers are the perfect choice for anyone who wants to save money and time to groom their pet and hygiene in general. These clippers use the best power technology to deliver the best cutting power. Most of the clippers gave a waterproof construction and a design that delivers the best performance. Such vacuum pet hair clippers are very convenient, and they ensure that you don't have to keep on cleaning fur all over the house after a grooming session.

Vacuum per hair clippers are safe to use on your pet. They can be used to cut, trim, or shave short and long pet hair on all parts of the body. They are often made to be skin-friendly, with special consideration made on the combs, the brushes, and the tips. This ensures that the skin is not irritated at all, and it makes the whole grooming thing easier and fun. By doing it yourself at home, you save the money that could have been used on a professional groomer. It also helps you bond better with your pet which is a great advantage.
You can find some of the best clippers at Tommy Pet. We have the best quality options so that you can enjoy doing all those cuts at home. We also have professional-grade vacuum pet hair clippers for anyone venturing in the trade.
The mess
We can all agree that when you cut hair using hair clippers, things can get messy. It becomes even more complicated if your pet has matted, long, or curled hair. To get things done the correct way, you need to have the most reliable tools at hand.
Vacuum pet hair clippers are a welcome choice. This is because they help you deal with hair clutter that could have spilled everywhere while you want to keep things as neat as possible. By choosing these clippers, grooming sessions become way quicker and pleasant for you and your pet. When you know how well to operate the clippers, you will be in a position to get things done the right way and quite safely, for that matter.
It is important to read through the specifications of the hair clippers. This helps you determine if they are a good choice for you and whether or but they can easily handle the matter at hand. You can be aware of the power available to you and the kind of blade that is in place. It is important to appreciate that different models can have a huge difference. While we produce the best vacuum pet hair clippers, all clippers are not equal. This is because even pet hair can be very different, requiring different levels of grooming.
TommyPet clippers
At Tommy Pet, we are fascinated with creating functional gadgets to make life easier for you and your pet. We know exactly what your pet needs, and that is why we create the best products for pets. You can pick high-quality products that are truly functional and safe.For more about how functional are best professional cordless vacuum pet hair clippers works,you can pay a visit to Tommypet at https://www.tommypet.com/vacuum-pet-hair-clippers.html for more info.