China wolesale pet clothing distributors and their contribution
Views: 8 Author: China Pet Products Manufacturer Publish Time: 2022-04-14 Origin: https://www.tommypet.com/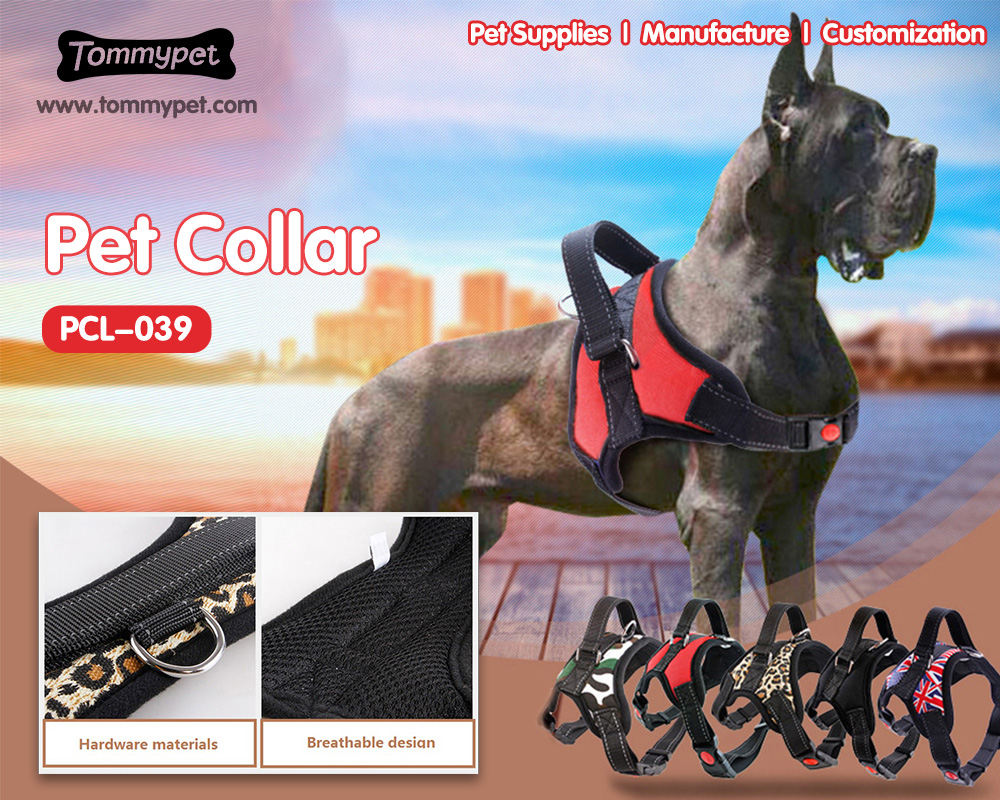 China wolesale pet clothing distributors and their contribution
Pet clothes are very relevant in so many scenarios. Some pet parents dress their furry friends because they like it that way or feel cute. In some other cases, dressing the pets is an absolute necessity. There are small dog breeds that are very popular today, and they need that extra layer to keep them warm, especially in winter.

Some other dogs have cropped coats. A good example is poodles. Greyhounds and some other breeds have a very thin coats. This means they need some extra help to stay warm. Older pets or hairless cat breeds need clothes as well. You may have seen a sick pet or even a pet with the condition that limits hair growth. All the above are valid reasons why you ought to find something suitable for your pet.
The popularity of pet clothing has seen the rise of different manufacturers and distributors to handle the demand at hand. Wholesale pet clothing distributors ensure that all sorts of pet apparel get to the right market.
Special occasion outfits
Wholesale pet clothing distributors are your best bet if you want to source the best special occasion outfits. This is because clothes are available in bulk and different sizes. There are also all sorts of options available, and the fact that you can make a pre-order and have it stocked. Even when making orders, it is important to note that the clothes could be a hazard. When picking special clothing, avoid the ones with buttons, strings, or zippers. These are some of the things that could choke your pet. A distributor should be in a position to advise you on such things.
By dealing with a wholesale pet clothing distributor, you can improve the pet fashion sense in different ways.
• Leashes and collars can be sourced in different designs, patterns, and colors. The collars can be matched with the leashes. Distributors have most of these things in stock and can help find the best matches.
• Collars that glow in the dark are mainly for safety and can help in different situations. If you love walking in the dark, they ensure that your pet can be seen regardless of how small or big the pet is. Glow in dark types of collars is also available in various styles. You can make specifications since they can be custom-made to suit your needs.
• Friendship bracelets are a good way of showing off the bond you have with your pet to the world. Manufacturers are making the best ones for pets and humans
• Bandanas: to complete your pet's look, you can add a bandana to the mix. This is one of the most popular accessories for pets, especially dogs. This is also a great way to show support for teams or celebrate a holiday. This is because the bandana can be themed to match a particular event.
At Tommy Pet, you can find a wide range of clothing articles that you can use on your pet for that ultimate look. In most cases, pet clothing distributors can help you complete a look by accessorizing.
For more about china wolesale pet clothing distributors and their contribution,you can pay a visit to Tommypet at https://www.tommypet.com/fashion-dog-clothes.html for more info.